I have a vivid memory of holding Elliott as a brand-spankin'-new newborn and thinking, "I AM NEVER SENDING MY BABY TO KINDERGARTEN!!!!!!!!!!!! WHAT KIND OF CRAZY PEOPLE SEND THEIR BABIES TO SCHOOL???!!!!!!"
But alas…the day has come, and I am now that crazy person :). Honestly, I had no tears or sadness surrounding Elliott's first day…I truly only had pure joy. 5 1/2 years ago (as you can see) I couldn't even entertain the thought of putting him in school, but when you have peace, you have peace. "You will go out in joy and be led forth in peace…" (Isaiah 55). That was how I felt about Elliott's first day :).
Now, to be entirely fair…we are partially homeschooling him, so I only have to say good bye to him 2 days a week. If it were 5 days? All you would be hearing about is weeping and gnashing of teeth.
We spent a long time praying and looking into various schools but there is this gem of a little school (practically on the other side of the state from us) that won over our hearts. He goes for two full days a week, getting to frolic and chat and play with the sweetest little bunch of kindergarteners (including two of his favorite friends), and then he gets to come home and be taught by his very first (and of course, favorite) (*wink*) teacher mama the other three days a week.
So all that to say, friends kept asking me if I was okay after dropping Elliott off for his first day and I just responded, "YEAH!! We're so excited!!" Look how far I've come in 5 1/2 years :).
And the day before his big first day? I was like a little elf the night before Christmas!!!! Dreaming of every way to leave him touches of love and surprises throughout the day…loving getting to celebrate this big, handsome boy of mine!! We had let him pick out a new back pack and a lunch box a couple weeks earlier, and I set out packing his lunch with his very favorite things and a little surprise…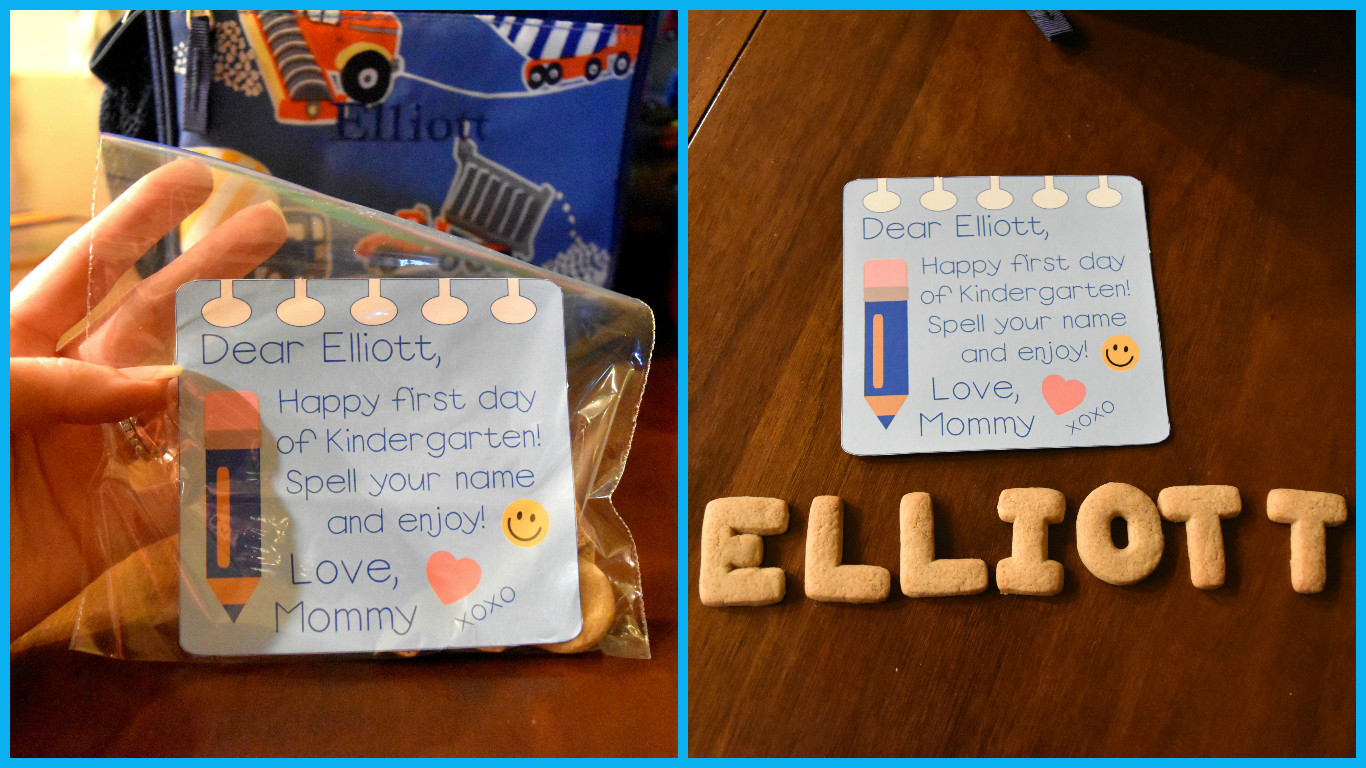 Gah!!!! This is way too stinkin' fun!! I get to pack him little notes in his lunch that he can actually read now!!!!!! I'm on cloud 9 :).
The school is fairly far away, and Elliott is our child who loves to sleep in…so it has been a little bit of a rude-awakening for him (literally) to have to get up in time to be out of the house by 7:30. But here he is…bright-eyed and bushy-tailed on his very first day!!!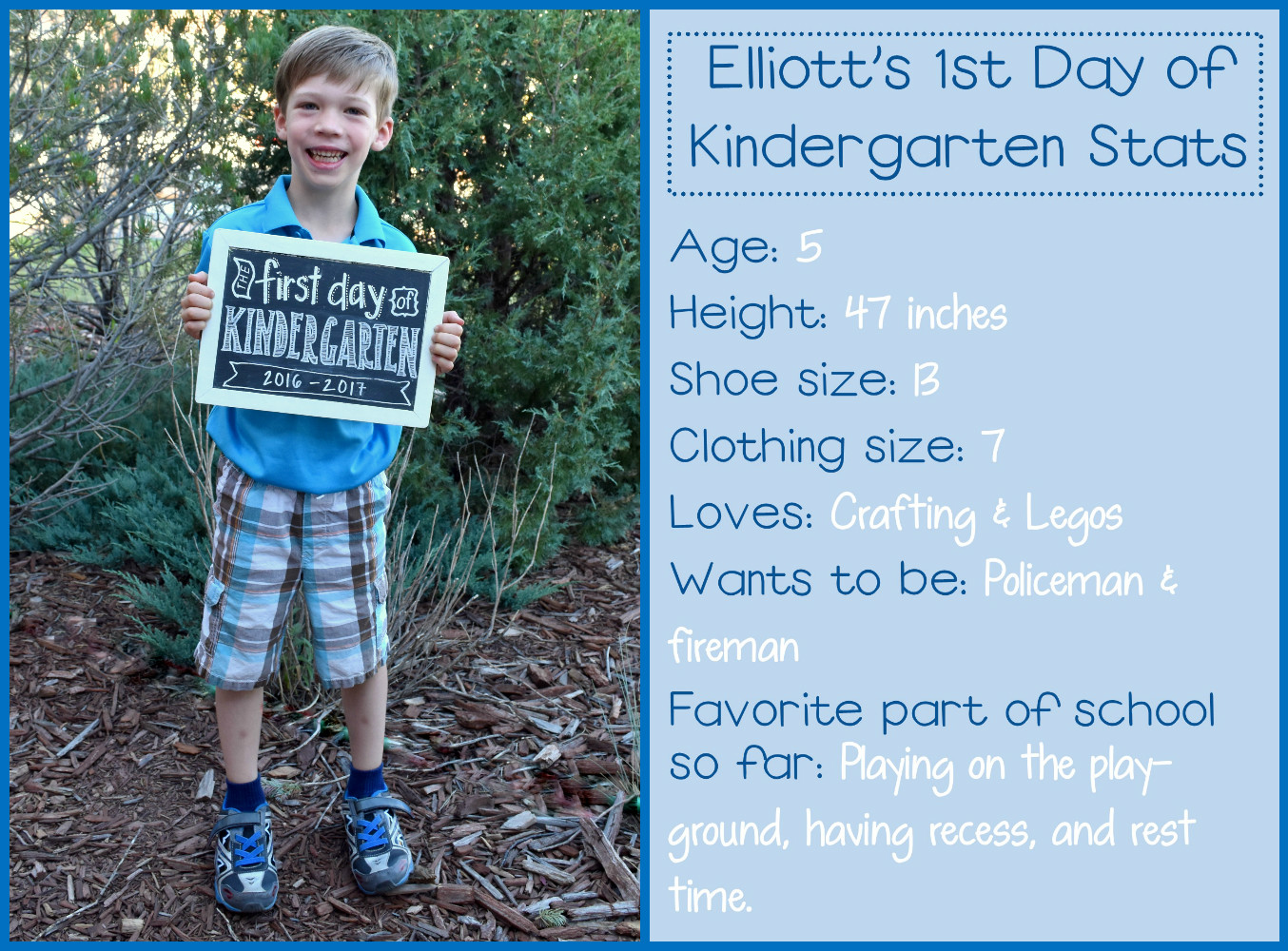 Many hugs and kisses later, we sent our big man off for his very first (half) day of school. And, of course…while big brother is away, little sister steals his car seat :).
Selah and I headed off to gymnastics and came back to get Elliott at 1 since it was a half day. Then we got ice cream with Kari and Quinn (who opted to not be pictured with the cow) to celebrate! Awesome first day!!!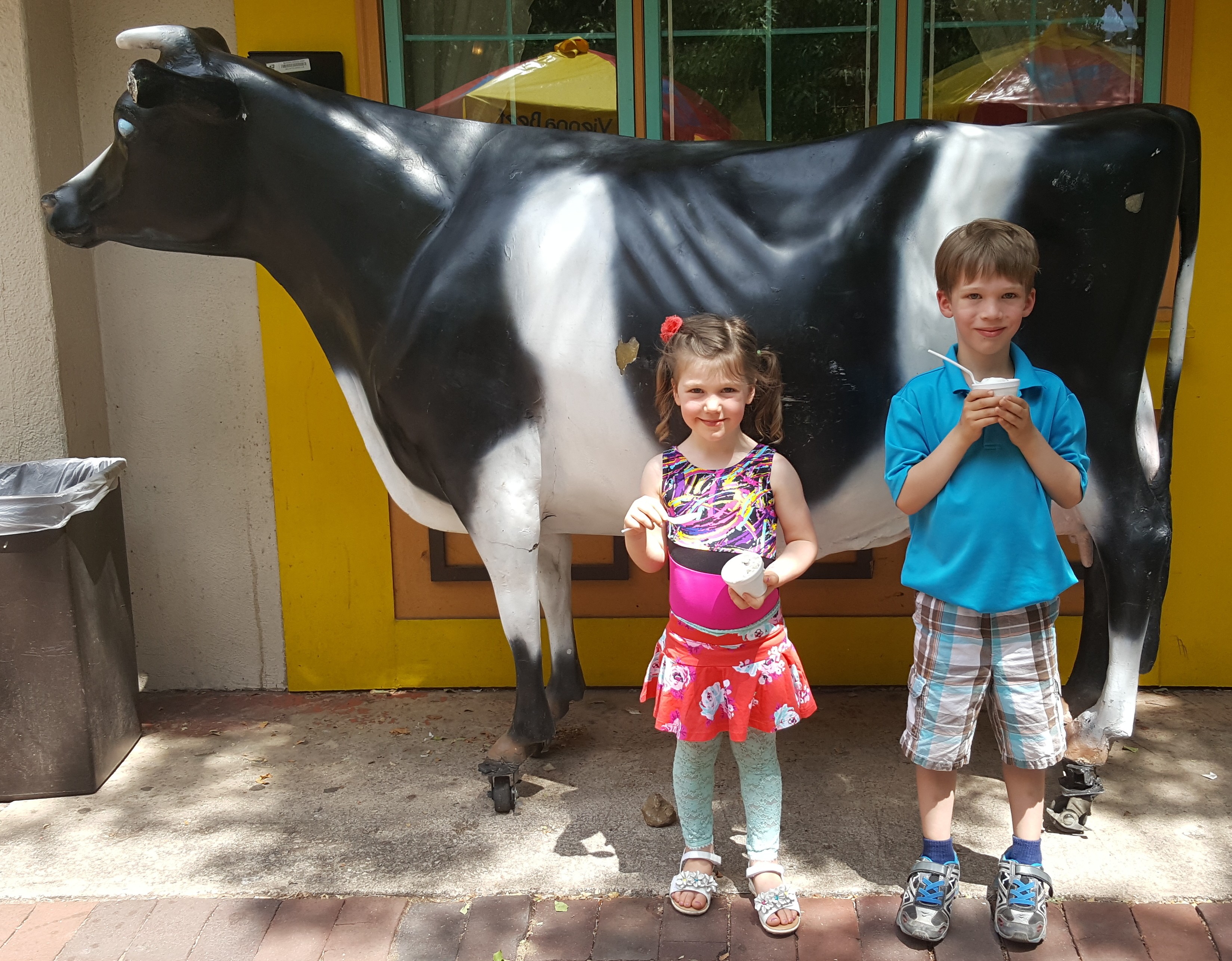 AND NOW…for THIS big girl's first day of school!!!
Selah has gymnastics on Tuesday and Thursday mornings and so we decided to keep her there instead of enrolling her at a school. She's definitely a bright little cookie (already reading trying to catch up with her big brother!!) but she LOVES gymnastics and we weren't going to put her in school in addition to that. So, I'm "officially" homeschooling her for her first year of preschool. (Oh the joy!!) Doing "formal" school with her at home has really allowed her to shine academically…this girl has somehow absorbed most everything Elliott's learning while practically standing on her head.  So Elliott's first homeschool day was her first day of preschool!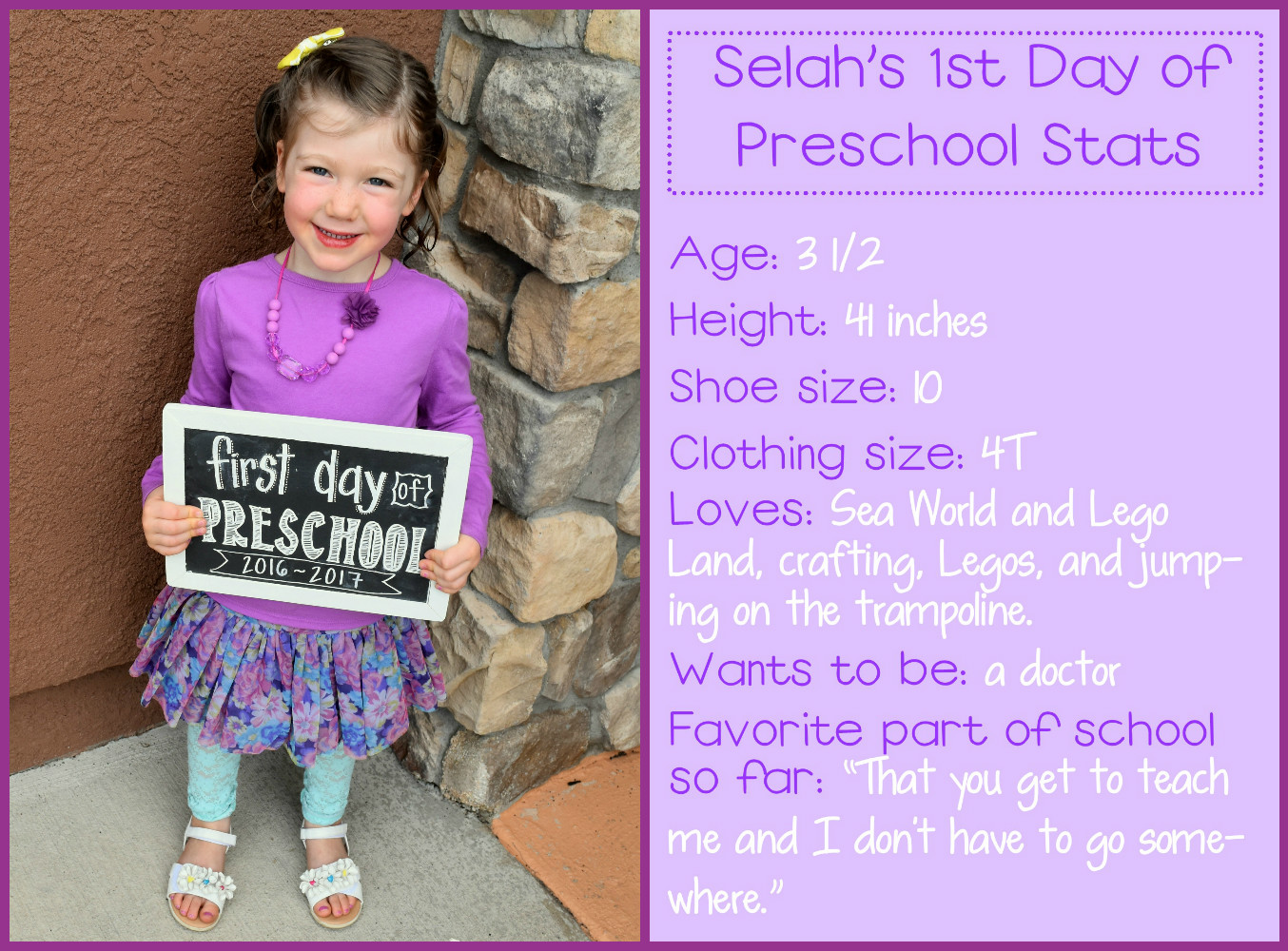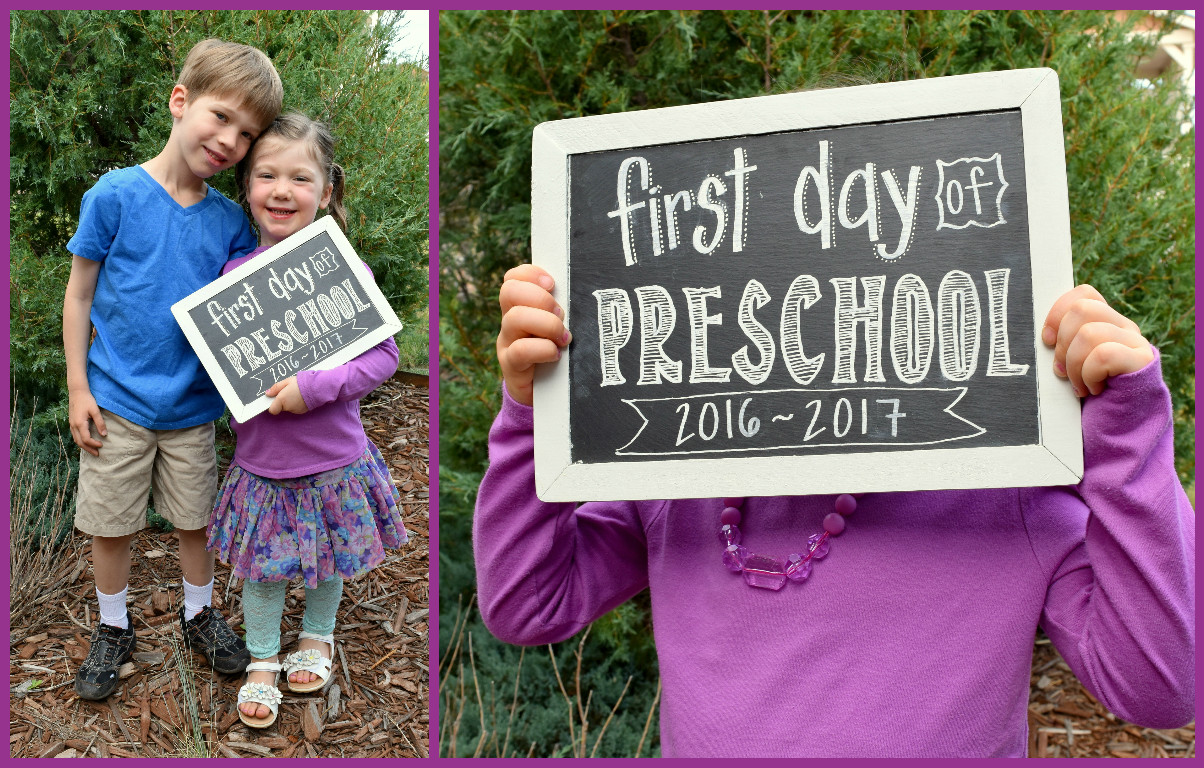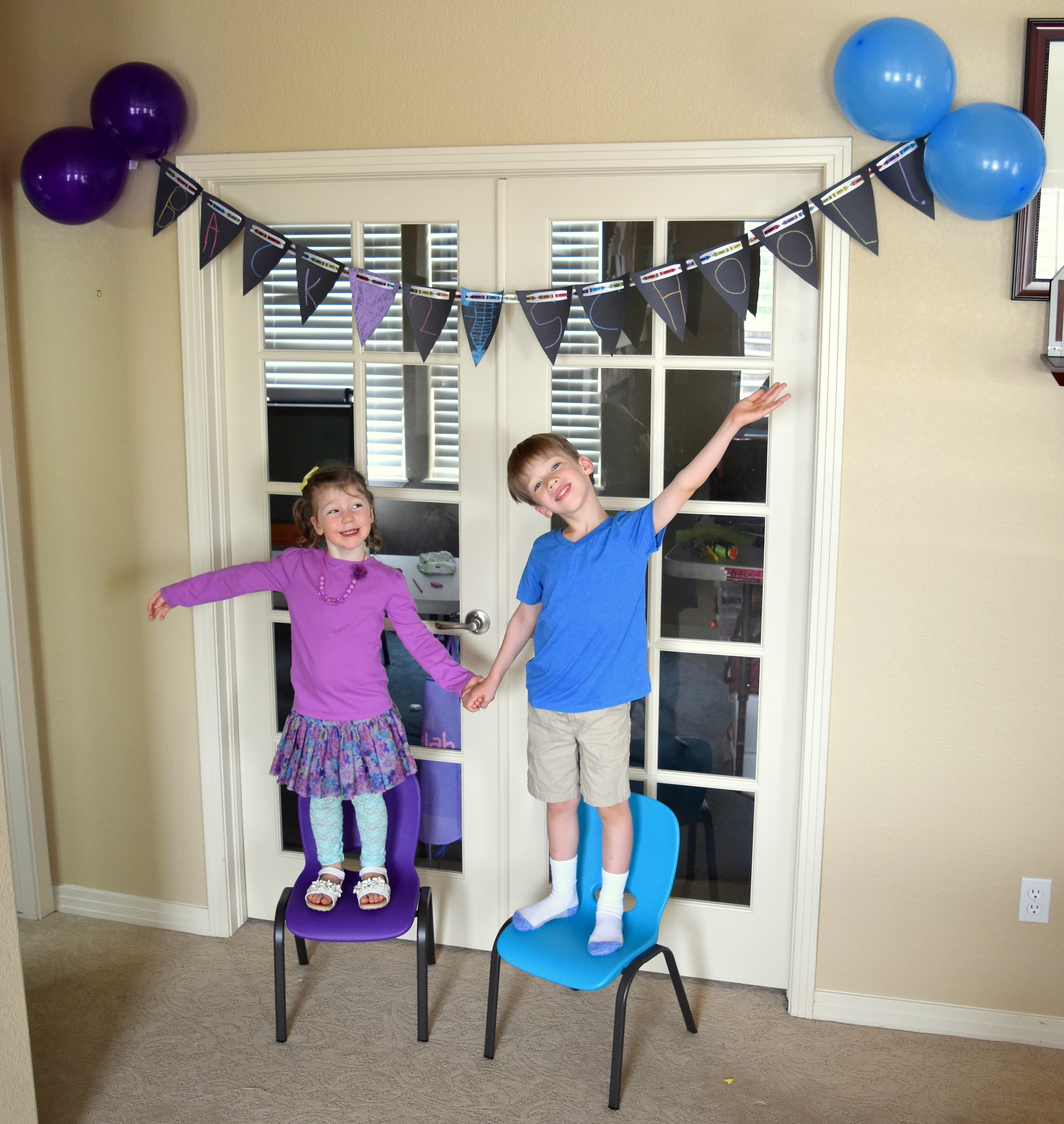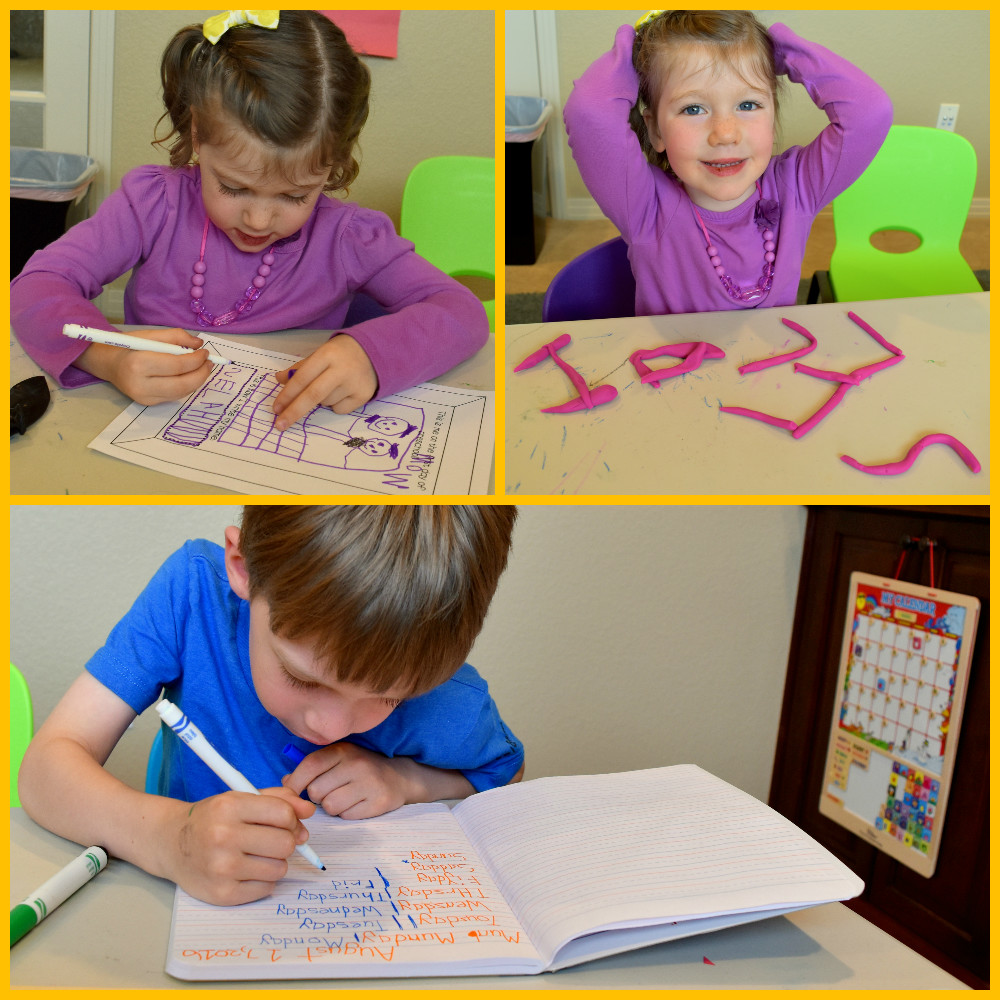 Here are two (of the million) reasons that I LOVE homeschooling:
1. That Elliott had the hour that he needed to finish this simple little task. He is a meticulous artist :).
2. That I was featured in Selah's first day of school picture!! (*Sniff, sniff*) She drew the two of us and wrote "Mom" next to me (she still flips her letters at times, so "MOW" does, in fact, mean "MOM") 🙂 She said she drew the two of us walking on a glass bridge…soooo…there's that :).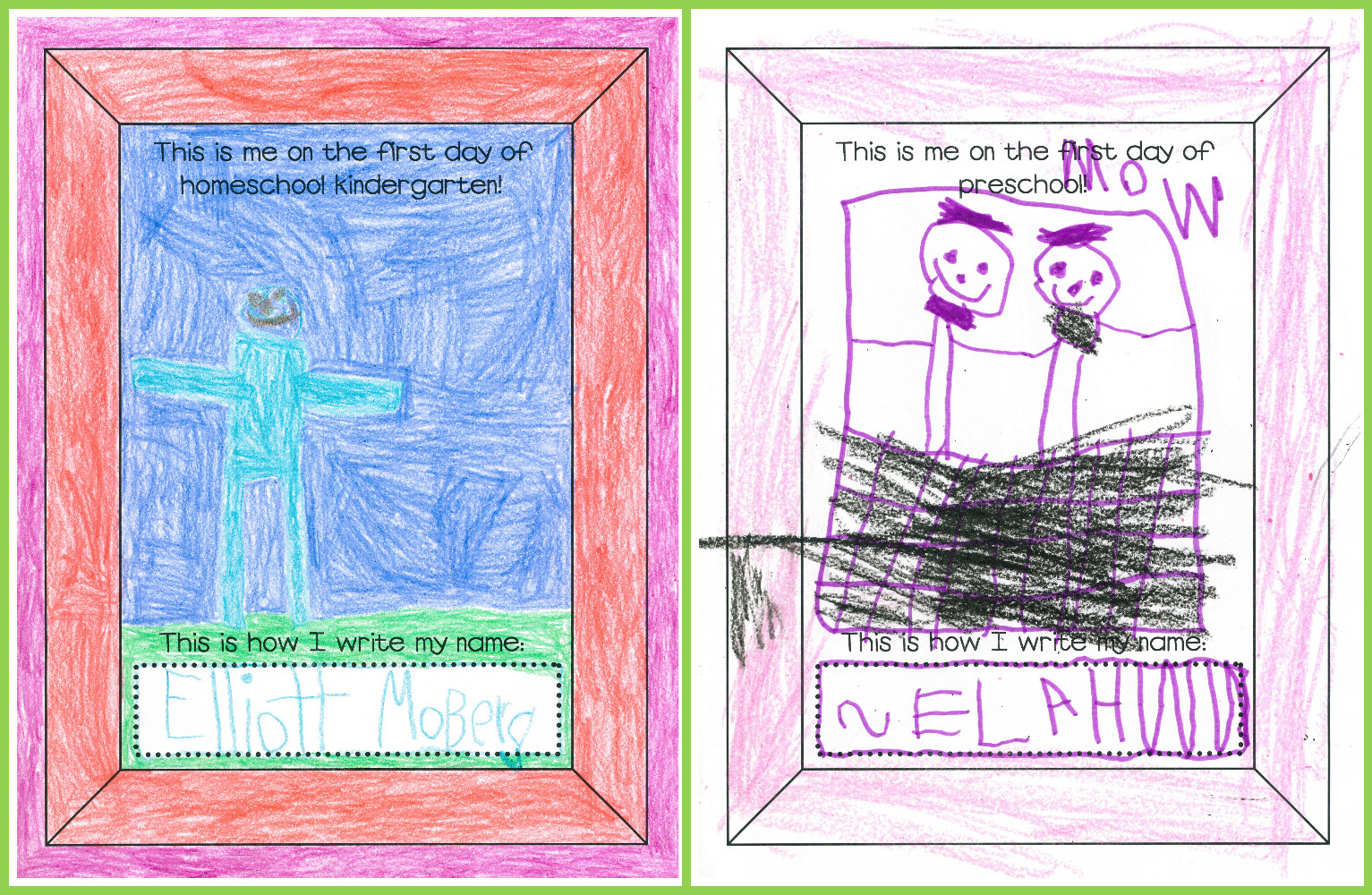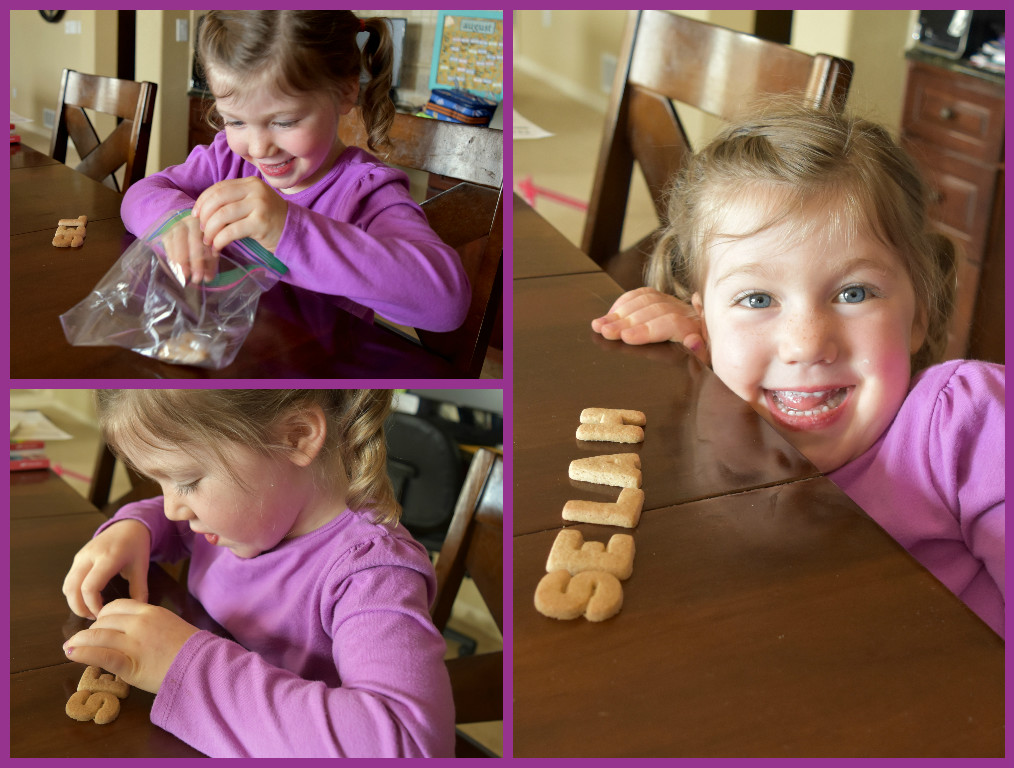 And then…we finished off our day with recess of course!!!
I am so grateful for this sweet little school that we've found that allows us to homeschool part time, that our dear friends are there with us, and that I get to be the kids' teacher mama three days a week!!!! Happy school year to the kids and happy back to school for this here teacher!!!! 🙂