WHO WE ARE
The Mobergs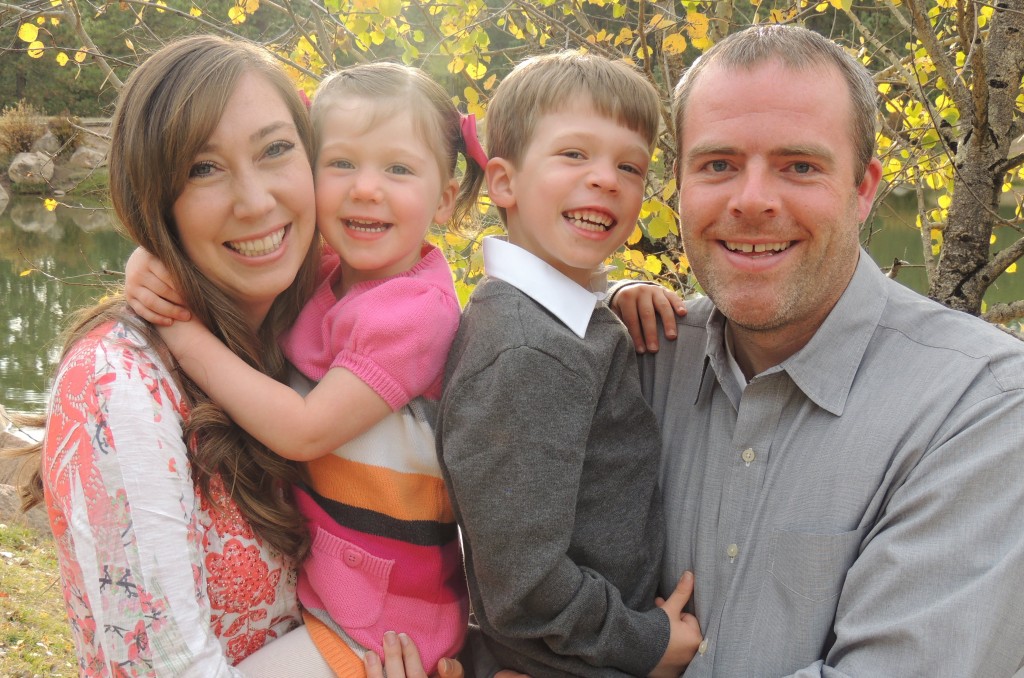 To read about where in the world we are right now, click here: Home Sweet Home 
"We" began as Brian and Susanne. We had been friends forever. Near the end of forever, we started dating, fell in love, and got married, which started our Ever After. Marriage—centered around our Savior and Lord Jesus Christ—has been the most incredible gift! We LOVE being married!! Just shy of our very first wedding anniversary, we discovered that we were PREGNANT! Nine months (plus a bit) later on March 20, 2011, we held Elliott Brian in our arms for the first time. 18 months later, on October 8, 2012 we welcomed our joyous Selah Bethany into the world. "We" are now the Moberg Family of Four!!
Our desire is to love the LORD with all of our heart, mind, soul and strength, and love each other sacrificially as Christ loved the church.
We believe God has put this call on our lives:
"The Spirit of the Lord is on me, because he has anointed me to preach good news to the poor. He has sent me to proclaim freedom for the prisoners and recovery of sight for the blind, to release the oppressed, to proclaim the year of the Lord's favor." Luke 4:18-19
Brian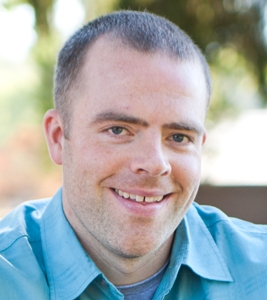 I am the epitome of responsibility. I am fiercely analytical. I am a relentless achiever. I am a strategic thinker. I am a powerful relator. And, I am married to the most extraordinarily radiant bride on the planet who has given me the world's most perfect boy.
I am passionate about seeing God's Kingdom come here on earth just as it is in Heaven.
I am passionate about loving my wife as Christ loves the church and being a genuinely godly role model as a father and husband.
I am passionate about launching and developing people into the fullness of their God-ordained potential.
I am passionate about seeing businesses thrive, grow and become the respected standard in their field.
I am passionate about entrepreneurial endeavors.
I am passionate about things that challenge me and make me come alive.
I was created to transformatively coach and develop teams and leaders who are committed to being a holy catalyst for God's power to radically shape the sphere of our world in which He has given them influence and authority.
I grew up in Tacoma, WA and have spent the last 10 years or so in the construction world, building and repairing bridges. An abrupt end to the company gave me the time to seek after things I am more passionate about, including life coaching and business consulting. I have a Master's Degree in Theological Studies from Faith Evangelical Seminary.
Elliott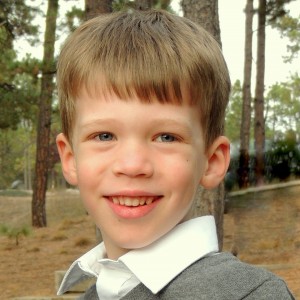 We believe Elliott Brian is brave, strong, and true and will passionately declare that "Jehovah is God!" We believe he will be a man of deep character who is a light and a mouthpiece for the Lord. He is a really, really great friend and lights up around those he loves. He is the absolute greatest blessing of a child who has been nothing but a treasured joy to us every single day of his life. We simply adore him. We are unbelievably honored and grateful to be his parents!! 
I am passionate about throwing balls, building big houses and other structures with duplos, reading books, being a "working guy," sticking stickers, playing at the park, riding my bike, and driving my remote control car. I also LOVE my little sister and love to take care of her and teach her how to do new things. 
My mission is to discover how EVERYTHING in life works. I love to understand the inner-workings of everything and why the world works the way it does. I notice every tiny detail imaginable…both in conversation and in things I see. Ultimately, my mission is to bring my parents and others exceeding joy and delight because I am so much fun to be around!
I am the miracle who was set in my parents' arms on March 20, 2011. While in my mama's womb, I spent the first 9 months of my existence absorbing the fatty nutrients of the cheeseburger my mom consumed daily and listening to the sounds of hurling as she vomited most of her food back up daily. I forced my mamacita to labor for 8 days, and finally decided to enter the world 10 days later than everyone was expecting me. Though the labor and delivery were much more difficult than we thought it would be, I came out healthy and strong at 8 lbs, 8 oz, and 21 1/4 inches long! 
Susanne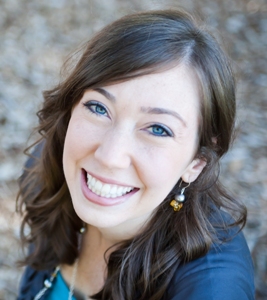 I am a wife and a mother. I am an extravagant lover of people. I am a faithful friend and discipler. I am a bold visionary and pioneer. I am a passionate preacher and teacher. I am a skilled writer. I am an avid photographer of my adorable children. =)
I am passionate about everything that has changed my life, the first and most important one being the death and resurrection of Jesus Christ which has brought me my salvation. I am passionate about people living in the FULLNESS of who God has created them to be. I am passionate about justice: "Speaking up for those who cannot speak for themselves, for the rights of all who are destitute…" (Proverbs 31:8-9). I am passionate about children knowing who they are created to be in Christ. I am passionate about families being restored and functioning in God's design for them. I am passionate about equipping and praying for the broken and the needy and by helping them physically, spiritually, emotionally, and academically so that they can be restored and healed. I am passionate about women understanding their significance and walking in the freedom of Christ. I am passionate about teaching and training believers and the lost.
I am passionate about warm beverages and sitting by fire places. I am passionate about my chiropractic care. I am passionate about Salted Caramel Mochas (half sweet) from Starbucks and iced Caramel Macchiatos from Cutter's Point. I am passionate about mint chocolate chip ice cream with rainbow sprinkles from Baskin Robbins and cake batter ice cream with cookie dough, chocolate shavings, and chocolate sauce from Cold Stone. I am passionate about all undercooked and/or raw baked goods, including cookie dough, pizza dough, and strawberry shortcake dough.
My mission is to love God, my husband, my family, my friends and my neighbors while strategically using the gifts God has given me to advance His kingdom.
And, to gratefully enjoy the life that God has given me to spend on this earth.
I grew up traveling the world, living the life of a military kid. I was born in the Philippines where I spent the first 6 years of my existence eating sour fruit, playing with geckos, and riding caribous. Although I don't remember much about my year in Japan, I do vividly remember my first grade teacher's red polka dotted tights, which she frequently wore. California was a short-and-sweet 11 months that was consumed with swimming in the pool we had in our back yard. In third grade I met my new set of playmates in Colorado Springs, many of whom are still my dearest friends today. I only left the beautiful city to attend college at Pacific Lutheran University in Tacoma, WA. I moved to the state without knowing a single person, but found the church that became like family to me the very first weekend I was there. During my Tacoma years, I studied in Spain for 5 months; graduated with a teaching degree; taught fourth grade for 5 years; took a mission trip to Africa; helped start and run three Vacation Bible School outreaches, a bus ministry, and a Sidewalk Sunday School program; and got a Master's Degree in Christian Ministry from Faith Evangelical Seminary.
And when I was finished with all of that, I decided to become a full time wife and mom, which are truly my passions above all!
Selah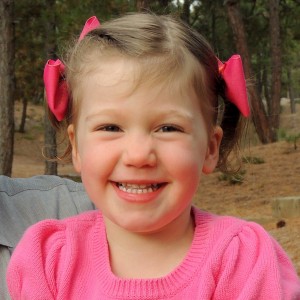 We believe Selah Bethany is one who carries the fragrance of Christ, who loves others extravagantly like her mother and like Mary of Bethany, who boldly poured out her love upon Jesus through a beautiful aroma. We believe she carries Christ's fragrance so strongly that she causes others to stop and lift up praise to Him, in awe of our great God. 
I am passionate about my family! They bring me so much joy, especially my big brother who makes me laugh so hard! I am extremely playful and am passionate about making life FUN! I love to laugh and love to make others laugh. I LOVE hats, socks, and other articles of clothing that I find lying around. Any piece of clothing that I find, including my brother's underwear, serves as a really great hat. I LOVE shoes, and would always rather be wearing them than not, which is why I constantly try to put shoes on over my jammies and a second pair of shoes over the ones that I am wearing! 
My mission is to make sure ordinary activities always have a bit of FUN mixed into them. I am sure to make my family laugh constantly throughout the day with my funny expressions and sweet, bold words. My mission is to CLIMB on EVERYTHING I POSSIBLY CAN and then to jump or fall off of said object. I LOVE to be thrilled and am determined to make everything I see a roller coaster ride!  
I am the miracle who was set in my parents' arms on October 8, 2012,  just one day after my daddy's birthday. I was born in San Diego, CA after a LONG nine (plus) months in my mommy's womb. God came through in a big way and my mommy was able to have a successful VBAC to deliver me. I was 8 lbs, 3 oz and 20 ¼ inches long!