Well, due to no fault of the sweet little preschool Elliott's been attending, we had a bit of a dramatic ending to the school year. Two weeks before the graduation, the director and teachers were forced out of the building. It was sad and hard for everyone, but thankfully we all trusted the Lord to provide…and He did! And at least it wasn't snowing like it was last year on his last day of preschool!!
So their graduation was held in a roller skating rink (of all places!) and let's just say that Elliott sometimes has a hard time in new environments…and well, was a bit nervous. (Understatement of the year.) I won't bother telling the story but will instead post adorable pictures (taken pre- and post-nervous breakdown) so that when we look back in 20 years maybe we will only remember the second half of his graduation which as a lot more fun for him. (SMILE)
But first, some stats! See how he's changed since the First Day of Pre-k!
Last Day Stats:
Age: 5 years, 2 months
Height: 46 inches
Shoe size: 13
Clothing size: 6/7
Loves: "Crafting, Legos, and snuggling with Daddy."
What he wants to be when he grows up: "I have a couple stuff, but not a spaceman anymore!* I would like to be a firefighter, a policeman, an ambulance guy and a worker guy, too."
(*I asked him what changed his mind about the spaceman and he answered, "If there was a fire or someone robbing a house down here and I was in space, I would have to fly back down and I don't fly that quick!" That's our super logical son for you!! Ha!!)
Favorite part of Pre-K: "That they had crafting toys and that we did crafts!"
And now onto the graduation!
All the kids put on their graduation robes and marched out to the center of the arena! Can you find Elliott? Here's a hint: he's the only one in his class NOT wearing his cap… (He didn't want to mess up his super cool gelled hairstyle!)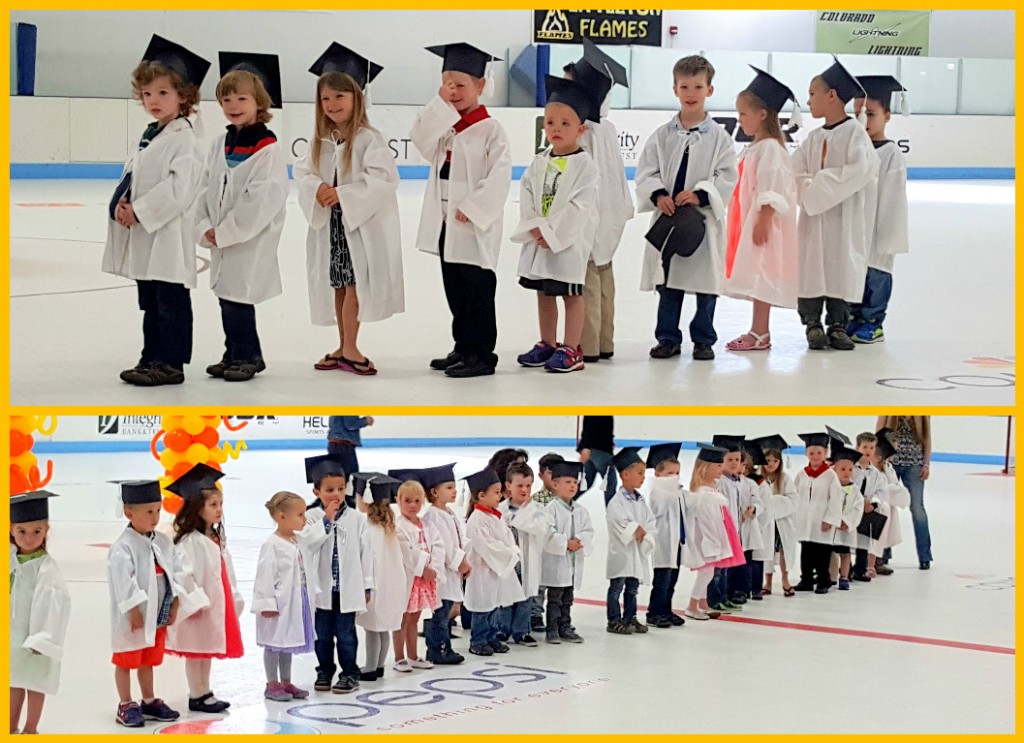 They sang a few songs (cue Elliott's meltdown) and then handed out graduation certificates! This was TOTALLY one of those days when I am SO GLAD that MY mommy was there for me!! Whew. The poor child was just frozen up in front, totally incapable of singing. I kept trying to help him but to no avail. Afterwards, my mom reminded me of the time that I did a duet clarinet ensemble with my dear friend Jill and I turned so white that she thought I was going to pass out. I guess Elliott takes after my (in)ability to perform on stage!! (Sorry, buddy…we'll work on that!)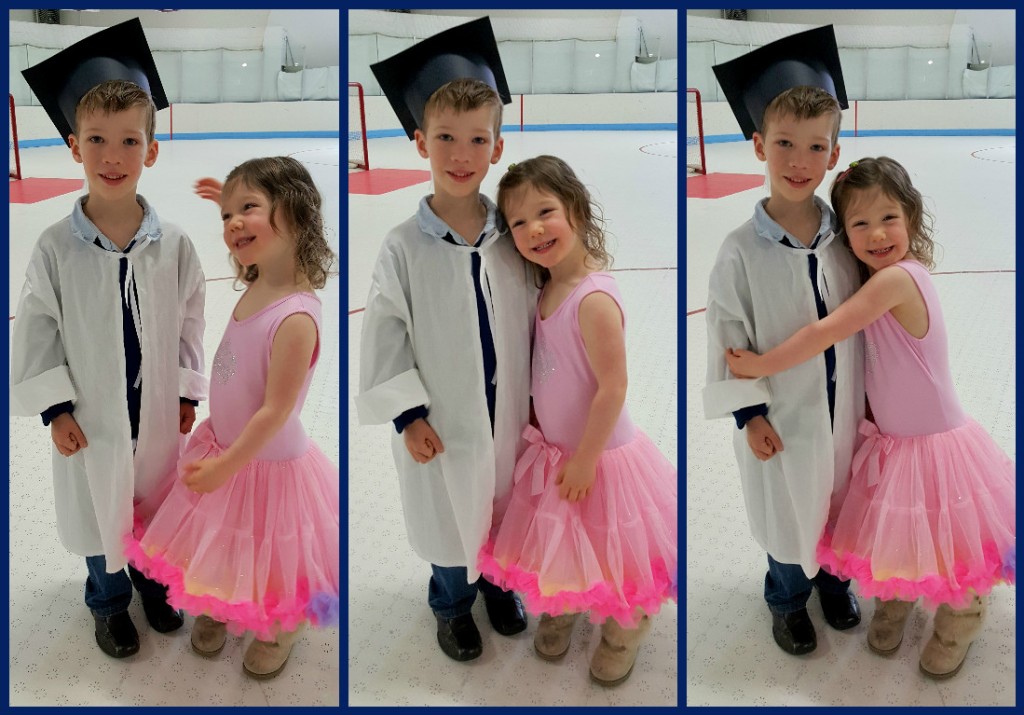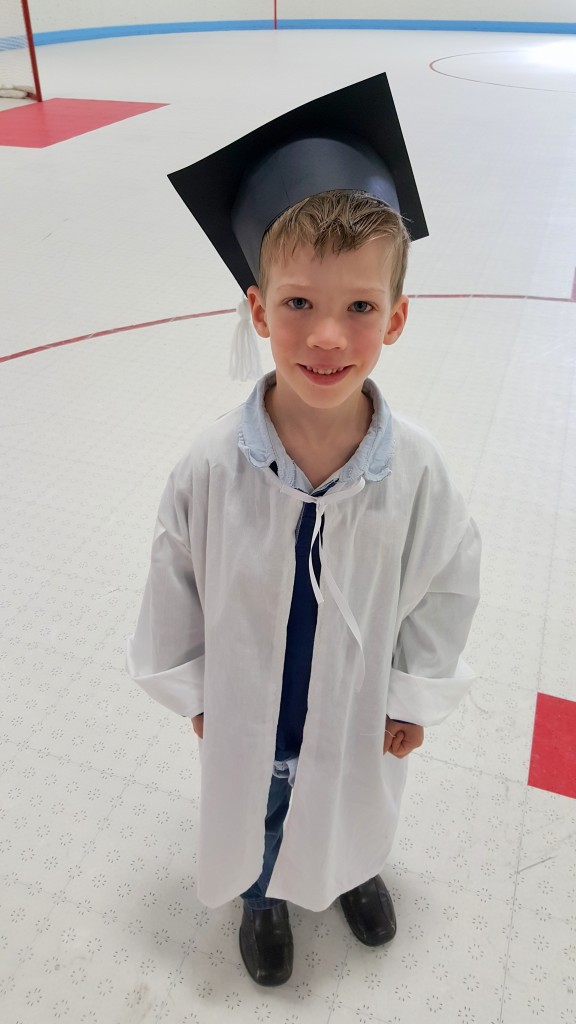 There were all sorts of fun activities for the kiddos to do afterwards!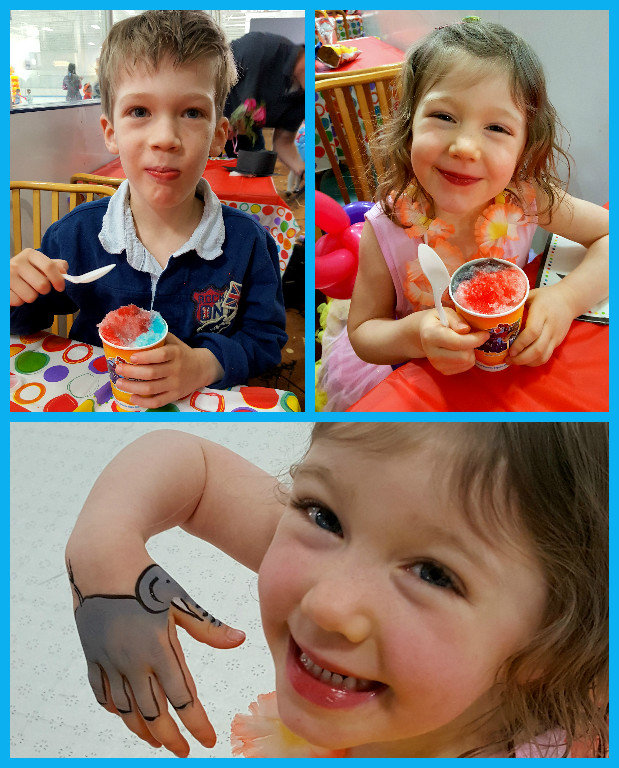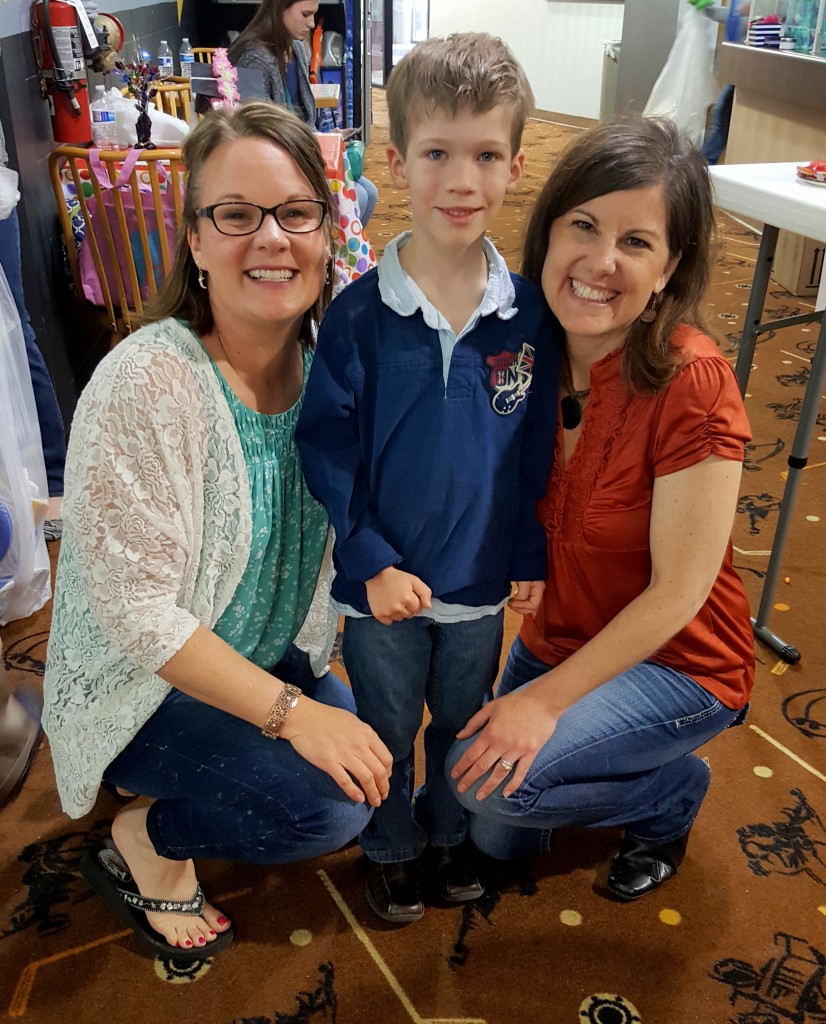 And my favorite…a little compare and contrast!