I know it may seem silly to put a post up about my daughter's nursery when she's now almost a year old. But if you know me, then you know that I love details. Putting together my kids' nurseries have been two of my favorite projects of all time, because it's one way that I love to show love.
Because of that, it was super hard for me that she didn't have her own real room until she was almost 8 months old! I know she will never know the difference, but having a place that I have made special just for her is important to me. So I finally got all of the details finished up last month and I am excited to share her room with those of you who love looking at nurseries as much as I do :).
When I went to search for bedding for our daughter, I encountered the same problem that I did when I was looking for boy nursery sets for Elliott–I didn't love any of them! But then I found this fabric that I just adored, and wrote to my good friend Amy who had made Elliott's quilt and wall hangings…and begged her to help me with Selah's nursery as well :).
And she agreed! Hooray!! Amy and her mom are so unbelievably talented…I'm so grateful for their hard work (once again!) so that my daughter could have the most beautiful nursery that fits her perfectly!
I felt all along that Selah was going to love bright and bold colors. Once I found this fabric, I couldn't get it out of my mind. So we ran with a bird theme…and I just think it's perfect for our little Selah B. Although I do have a dream tucked away of learning how to sew one day (one day FAR, FAR, FAR AWAY…), I secretly love that I DON'T know how to sew yet…because it's way more fun and special to have the hands of my friends and family part of my daughter's beautiful nursery.
So, come on in, and see the fun for yourself…featuring Selah B. herself!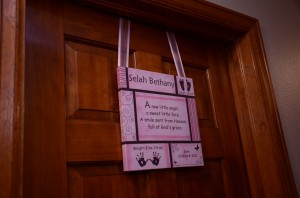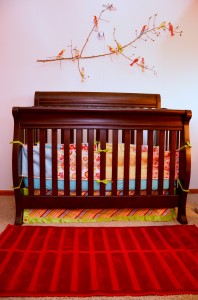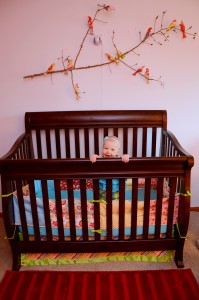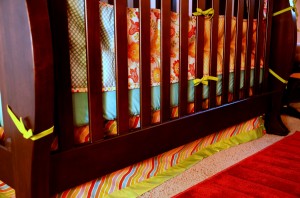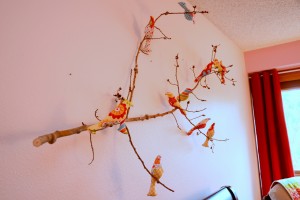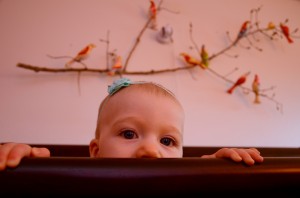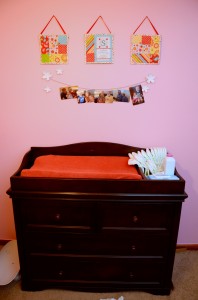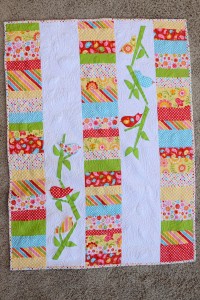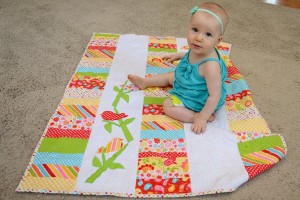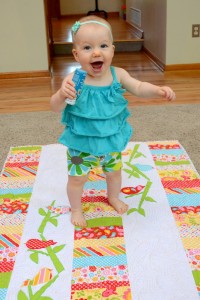 Thank you to everyone who had a hand in creating Selah's nursery…I am so grateful for each of you! I think of each of you every time I stare at your handiwork!