2018 Last Days of School
Apparently I'm making it a tradition to just barely squeeze the Last Days of School post in before the start of the next school year…
Well, we did it! Another school year down in the Moberg history books. We continued another year of partial homeschooling–so two days a week, Elliott went to school and Selah went to gymnastics and then we homeschooled them the other days. We absolutely love this combination for so many reasons, but that's a post for another day! 🙂
Elliott has grown immensely in his leadership this year while at school and we just couldn't be more proud of him. His teacher told me that often once he had completed the assignment given, she would tell him he could have free choice time. But then the next thing she knew, she would turn around and find him wandering from classmate to classmate, helping the kids who didn't understand how to do the work. #heartgush
Although Elliott has NEVER had a problem talking non-stop, sharing ideas and telling stories at home, this is the first year we've really seen him blossom at school. Probably one of my favorite things about this past school year was watching his friendship grow and deepen with his buddy Quinn. They are two peas in a pod for sure!!! An amazing team and great role models.
To my somewhat dismay, Elliott fell head-over-heels in love with…MONOPOLY this year. (Thanks, Dad!!) 😉 Wow. I mean, the child eats, sleeps, and breathes Monopoly. He can't get enough of it. They were tasked with the assignment to come up with an invention and so he–obviously–invented…wait for it…"a robot that can play Monopoly with me even when my family doesn't want to." (And just for the record, Brian in particular has played HOURS UPON HOURS of Monopoly with him, but clearly it's not enough…) We have seen Brian's entrepreneurial side bursting out of him this year as he really, really enjoys buying and selling. His math skills continue to shock and awe us. For instance, the kids had been slightly obsessed with the idea of the concept of starting a fire by rubbing two stick together. Brian mentioned that if either one of them ever started a fire by rubbing two sticks together (obviously under our supervision) that he would give them $50. A couple minutes later, Elliott said, "Well I'm going to start a fire 20 times so I make $1,000." Brian was surprised that he did the math so quickly so started giving him other 2 digit by 2 digit multiplication problems, and Elliott solved them all…! Here are his stats…unedited. 🙂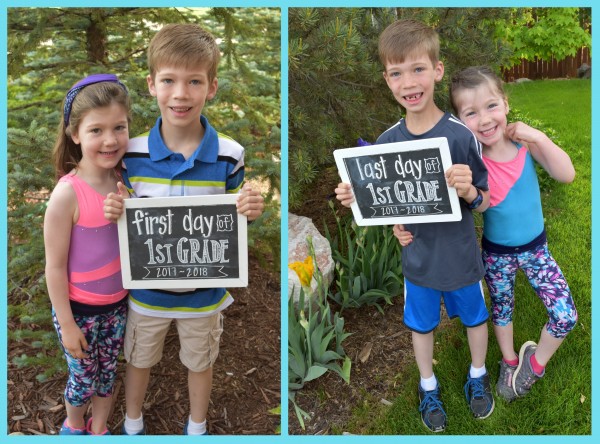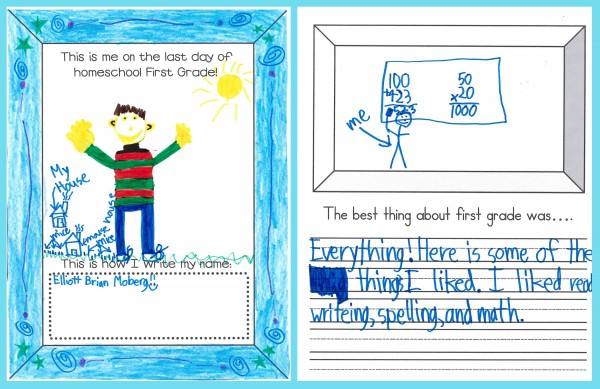 Selah, our sweet girl. She continues to be the most profound combination of strength and gentleness, service and leadership, hilariousness and, well, other strong emotions! She has excelled this year in so many ways. It is an absolute joy to watch her blossom into a little girl who loves the Lord and loves others so well. She LOVES to read and now that she is a strong reader you will often find her with her nose stuck in a book…and it's not too unlikely that you will find her like that while doing a handstand. We have noted this love for reading, but I will say I was surprised that she said her favorite part of pre-k was reading books! She is whole reader, unlike her brother who is very much a phonics kid, and so we often hear some creative renditions to what she's reading when she comes to a word she doesn't know and simply makes up her own word for it. She also begged me to do flashcards with her most every homeschool day (I'm not a huge flashcards fan for teaching reading at this age, which is why she found herself begging…). However, she insisted that I hold the flashcards UPSIDE-DOWN so she could read them that way. HA! And she had a pretty nearly perfect record of reading them all correctly!
This will also give you another glimpse into our girl…I took her last day of school picture and, I'll admit, was quite proud of myself when she smiled beautifully and I got the picture in one try! But when I said, "Wow, Selah! We got a great one on the first try! Good job!" she busted out laughing hysterically and pointed out that she was holding the wrong side of the sign! Haha, very funny, Selah B :).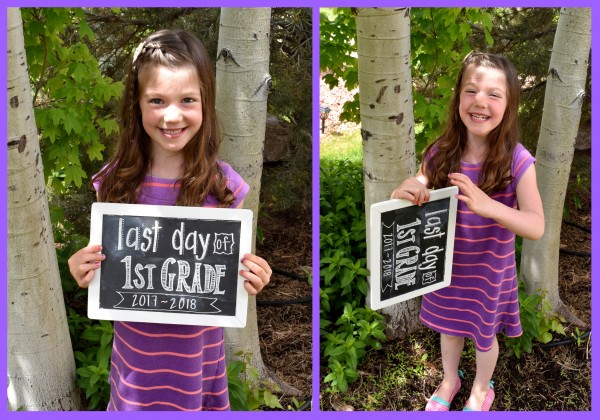 And will the REAL Last Day of Pre-K girl please stand up…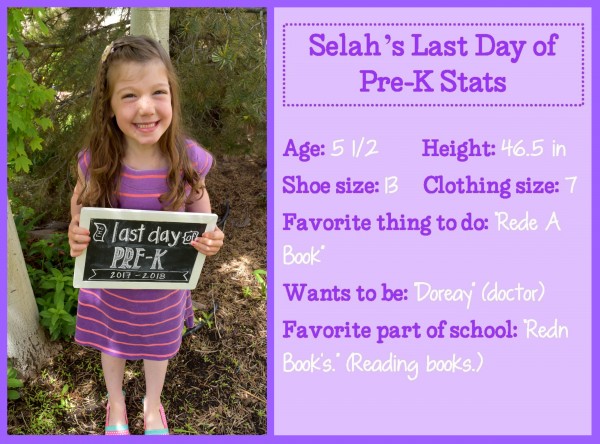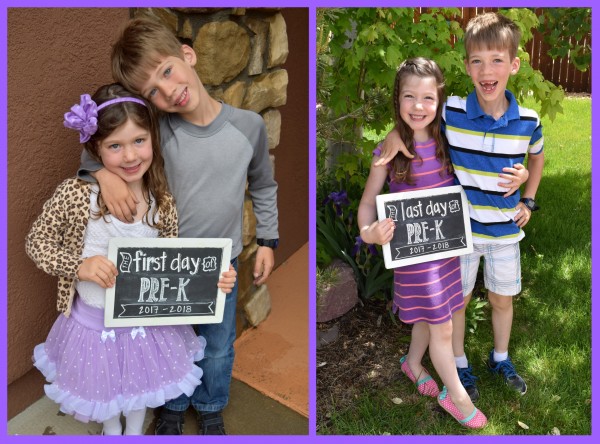 And, of course, it wouldn't be a true picture of Selah if there weren't some goofy ones thrown in there… The MOMENT we got (an accurate) picture of her, she ran over to climb a tree. In a dress. And that is how she rolls, ladies and gentlemen!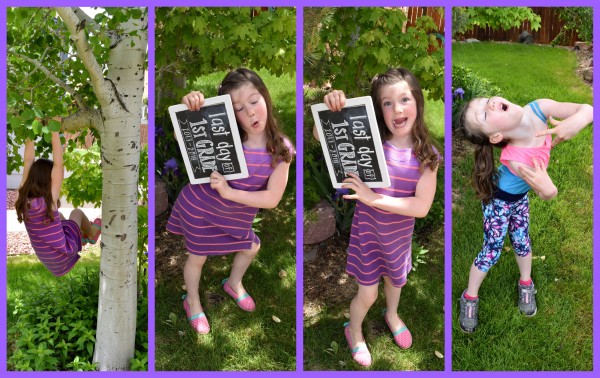 And now for a little compare and contrast, especially because I never posted a "first days of school" post!
 Our Mighty Man!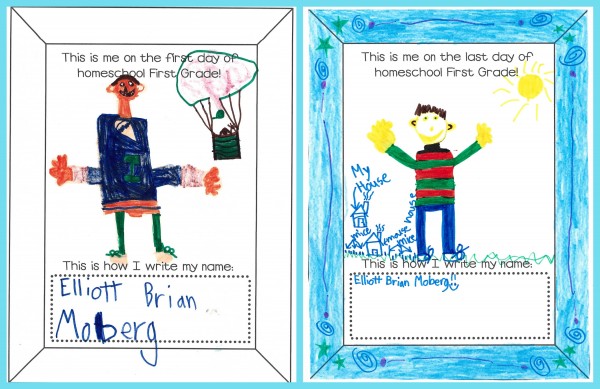 Our Tenacious Girl!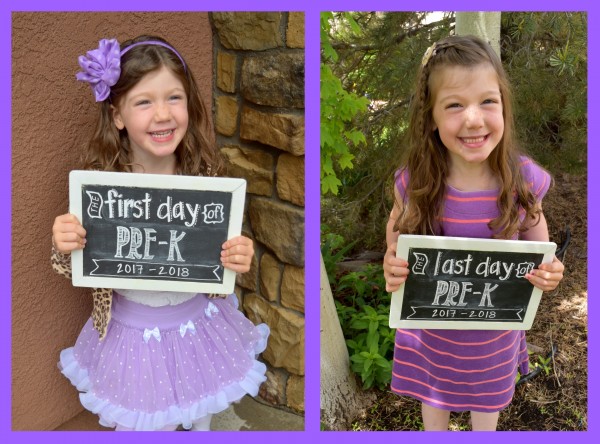 Kindergarten and Second Grade, we're ready for you!!!