We are simply OVERJOYED to introduce to you…!!!!
*SELAH BETHANY MOBERG*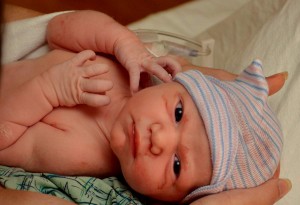 Born on Monday, October 8, 2012
8 pounds, 3 ounces
20 1/4 inches long
Brown hair, blue eyes
and
PERFECTLY BEAUTIFUL…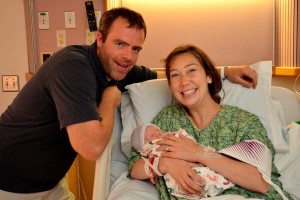 Grandma & Grandpa Moberg did an incredible job of taking care of Elliott while we were bringing baby Selah into the world. We couldn't wait for Elliott to meet his little sister! We had been preparing him for months…when we asked him where baby Selah was, he would point to my tummy. As soon as he walked into the hospital room, he got this huge smile on his face and pointed to her, saying, "Dee!!" (which is kind of his word for a lot of things…) 🙂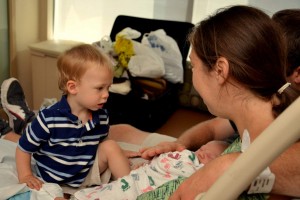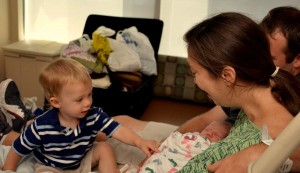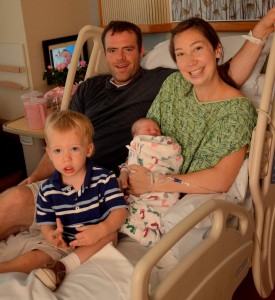 Happy birth day, Selah B!!! We have been waiting for you for SO LONG…we are simply OVERJOYED that you are here…welcome to the world, our little baby love!!!
*(To read about how we chose her name and the meaning of it, click here!)