Here's a little glimpse into our world here! We spend pretty much every day on the YWAM base so we thought we'd let you into our lives through some pictures :). The Defender Center, which is the main building on the YWAM base here, is where all of our meetings and meals are held. It is a beautiful, brand-new building.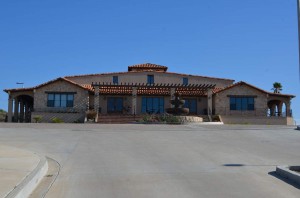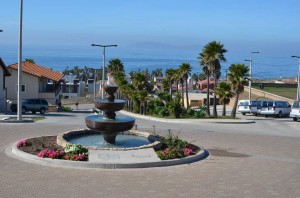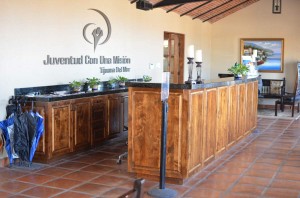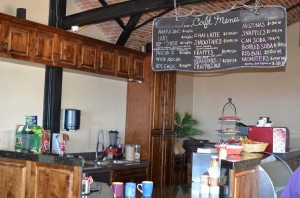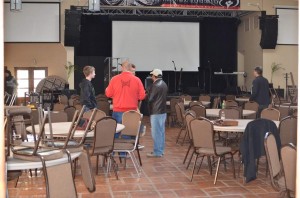 Our Classmates: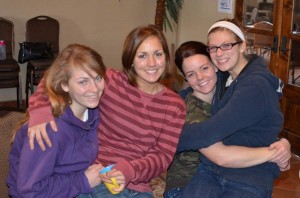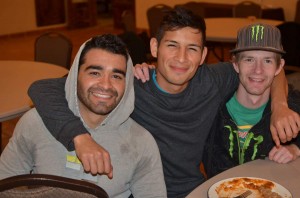 The fearless staff leading our DTS: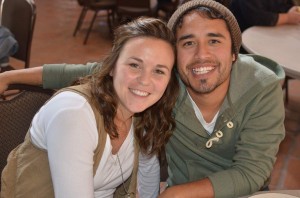 Fun Facts:
* We live in a quiet housing community with a guard shack called San Marino. Our house is 1.5 miles (from front door to front door) from the YWAM base.
* However, when we head home from the YWAM base, there is no exit for our housing complex so we have to go past our house and turn around at another exit. Thus, the drive home is 3.5 miles!
* We have a little family of bunnies living in our neighborhood :).
* We are 24.3 km (which is 14.6 miles for all you Americans out there) from the border crossing. Now that we have our fast pass to get across into the U.S., our average wait to cross will be more like 15 minutes instead of 2 plus hours. With this pass, crossing the border into the U.S. will be a similar length drive as the drive from Tacoma to Seattle…usually about 45-60 minutes.
* However, crossing BACK into Mexico goes MUCH quicker because they are much less picky about who enters their country. 🙂 It takes about 25 minutes to get from the YWAM offices in National City to our house, and we usually don't even get stopped at the border!
* The food on the YWAM base is actually pretty darn good! (I'm soooo thankful!!) The cook is a great guy named Thomas who is from Colorado (holla!), went to culinary school, and decided to serve the YWAM base rather than work in some fancy restaurant!
* There is a Starbucks (Susanne is happy) and a Costco (Brian is happy) north of us in Tijuana, which is about 20 minutes away.
* There is a little city called Rosarito (a few minutes south of us) which is where we will likely do most of our grocery shopping. There is also a Walmart, an Applebees, and a Burger King in Rosarito.
* They have TONS of little taco stands everywhere with real, legit Mexican tacos (I would hope so!). You order as much food as you want, eat it, go back for more food, and then pay when you're all through. But there is no bill! They just trust everyone to be honest and tell them what they ate. I think that's totally crazy!!
* If there's one reason to come visit us, it's to go to the movie theaters–they are SO CHEAP here!! We haven't been yet, but we've heard that they're quite nice and only $3!
* In our old house in Tacoma, we saw the sun rise every morning over the Puget Sound. In our new home, we watch the sun set every evening over the Pacific Ocean!
* It is COLD here! Do not be deceived by the whole "Mexico-is-hot" facade!! I wear sweaters, my Uggs, and scarves every day!! We are right on the ocean, and so I think the breeze carries in the cool air from the water. During these winter months, it is for sure CHILLY!!
* We have plenty of room for YOU if you'd like to come visit! You will always have a place to stay :).