Ahh, Christmastime… does it get more wonderful than twinkle lights, the smell of pine trees, buying special gifts for the ones you love, singing carols and coming up with creative ways to acknowledge the birthday of our Savior? Christmastime…simply the best!
We decided not to travel for Christmas, and although it was a tough decision knowing we wouldn't see our Tacoma & Colorado friends and family, we were so grateful for the low-key holiday. We spent all of Christmas Eve in our pajamas and ventured out to San Diego for the day on the 25th.
Last Christmas we were traveling among three different countries and two different states, in preparation to pack up everything and move to Mexico. Christmas was about as simple as it gets…we got Elliott two new board books and that was it. For his 1st birthday we kept it simple as well, as we built a home for a family in need instead of buying him lots of presents. SO…needless to say, I couldn't WAIT for Christmas this year. Giving gifts is for sure one of my love languages, and I just couldn't wait to pick out so many fun things for our Elliott!! His big gift was a train set with wooden tracks. We also came across a little bike at Costco and just couldn't resist. I'm pretty sure we jumped the gun on that one as his feet don't reach the peddles yet 🙂 but Brian especially was so excited to get our son his very first bike!
 Christmas Eve eve:
We put the kiddos in bed, wrapped presents, and assembled the bike!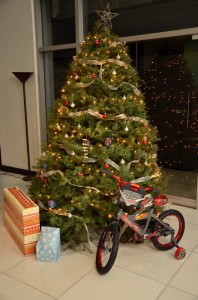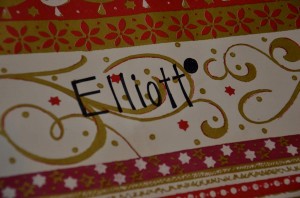 Christmas Eve:
We decided to swap our days and really do Christmas on Christmas Eve.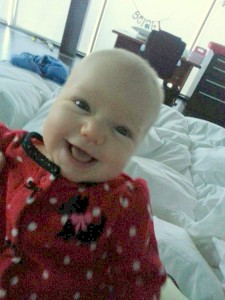 Little buddy then came down the stairs, knowing there was a big surprise for him…
After he had had enough of the bike 🙂 he moved on to the next present… Brian had so much fun setting up the tracks for Elliott so they were just right…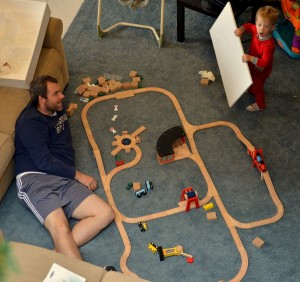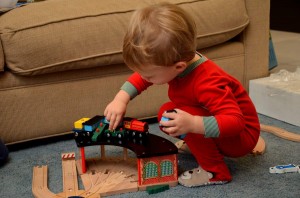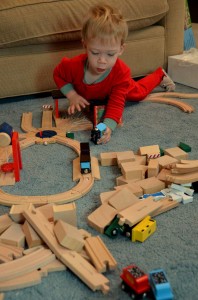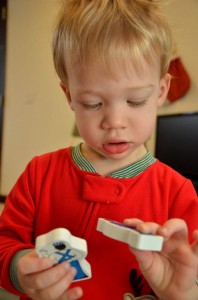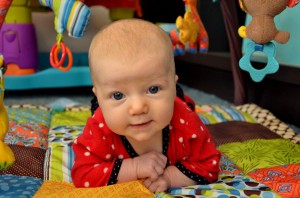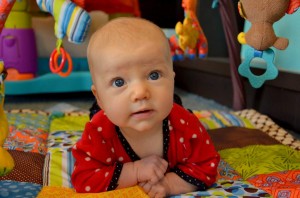 (Disclaimer: I am interrupting this Christmas Eve/Day blog to take you into the future. The following couple of presents were opened several days later because we spread out his present opening…but nonetheless, part of our Christmas celebration!)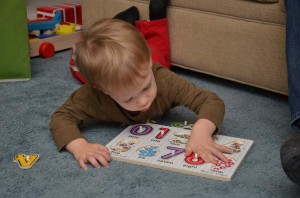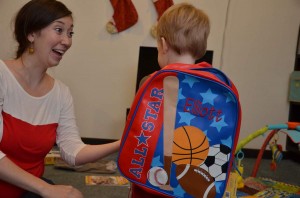 Okay, back to Christmas Eve. Elliott also helped me open my present…something that I have been asking for for THREE YEARS. Reminding Santa on a (VERY) regular basis that I would L-O-V-E to have a warm, hooded fleece over the last 36 months finally paid off this Christmas… 🙂 Elliott tore open the wrapping paper with me and promptly put my long-awaited gift on himself.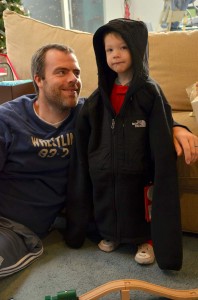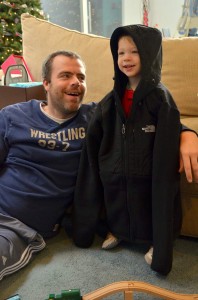 Like Mother, like Son.
"And what did Brian get?" you wonder. Well, every year he only wants one thing–a new pair of boots. So those arrived a few weeks ago and he's been wearing them daily. Of course I had to get him something special, too. So, I thought long and hard and decided to get him…drum roll please…a new pair of nail clippers! Because my husband loves himself a good nail clippin'!!
"Nail clippers?" you ask.
No, not just any nail clippers…I got him these nail clippers.
"You spent $13.25 on nail clippers?" you marvel. Yes, my friends. I did. Because these nail clippers have "Brian Moberg" written all over them. They have been reviewed by over 200 people, they are lifetime guaranteed, and they are high quality. Talk about a good value! Yes, these are a few of his favorite things!!
Still not convinced? Check out an excerpt of this passionate review, and I'm sure you'll be buying yourself a pair in no time:
"First off, it's stainless steel, not chrome plated … no flakes of chrome getting imbedded under your fingernails … no rusting after a few days in damp shower kit. Second, the construction is sturdy and substantial, not flimsy. Third, the cutting edge is masterful, delivering a clean, smooth cut every time … a cut accompanied by a satisfying CLICK!! that tells you it's cut cleanly through the nail. Forth, the mechanism is designed to work smoothly with no ill fitting, loose or wobbly parts. It's simply the best fingernail clipper I've EVER used and I can highly recommend it."
Sold. And be honest…you are, too.
When Elliott went down for his nap, Brian and I whipped up a big yet simple Turkey dinner, complete with my mom's amazing sausage stuffing, mashed potatoes and green bean casserole. I don't know what we did that was just SO RIGHT, but it was INCREDIBLE. So yummy!!
So, we choo-chooed, slept, ate, and clipped the day away….and successfully spent the entire day in our jammies. We held our own little church service in the playroom that evening, and Elliott acted out the story of Jesus being born with his nativity set as Brian read it aloud from both Elliott's bible and his bible. Precious moments with our family…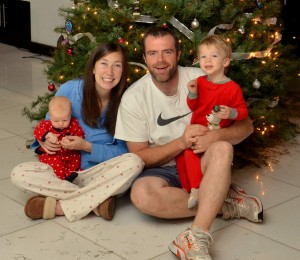 Christmas Day:
We got ourselves up and out of the house and headed to San Diego for brunch. Talk about blessing my ever-living soul…mmmm, Christmas BRUNCH!!
We got to the restaurant a bit early so we let Elliott take the car for a spin, and then we all walked around beautiful San Diego exploring.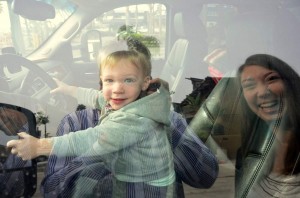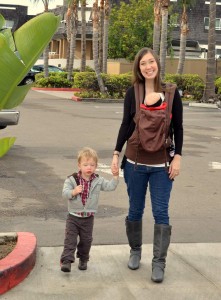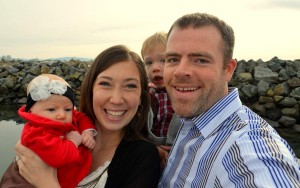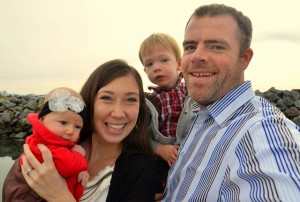 Brunch was FANTASTIC. I packed my diaper bag with a new puzzle for Elliott to open to keep him happy long enough to stuff my face full of plenty of food to last me all winter. Surprisingly, Elliott was perfectly content stuffing his face for a long time, too. And since he was free, we definitely got our money's worth :).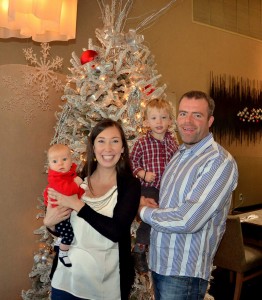 We spent some time playing at a park in San Diego that afternoon and headed home early evening. It's hard to see, but Selah's shirt says, "Mommy's Little Joy."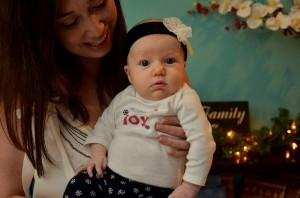 And, finally, what better way to end a Christmas post than with adorable pictures of our babies…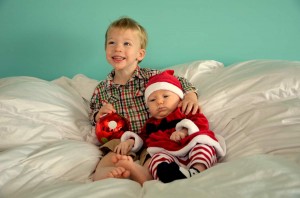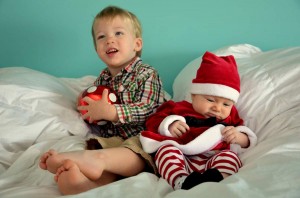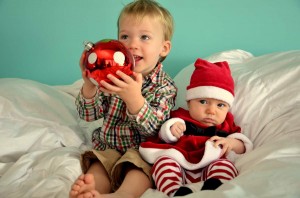 Feliz Navidad, amigos!!