Today I am friendsick. Longing to sit and be with my dearest friends…longing to hear their hearts and share mine…longing to hold the babies of some and longing to hold the hands of others as they wait on God for promises.
God has given me the most phenomenal friends on the planet…I will boldly proclaim it…I have the best friends in the world. I always have. I remember moving to Tacoma to go to college and being convinced I could never find friends like the ones I had in Colorado. I spent my entire first semester wishing I could go back…go back to Colorado, or bring my Colorado friends there…
But you know, God provided. He didn't replace, but He provided. And within the matter of a few months I began to develop new friendships. New, deep, rich friendships. And suddenly, if "home is where your heart is," I had two homes. My "Colorado Friends" and my "Tacoma Friends."
For my 30th, I was extravagantly blessed. Extravagantly poured out upon. Not with physical gifts, but with the much-more-valuable gift of friendship. With both my "Colorado" and my "Tacoma" friends…I was extravagantly loved.
My 30th, Part I
My 30th birthday celebration started in October, when my "Colorado Friends" and I met up in San Diego for a birthday bash weekend. I mean, come on–we were all turning 30 (!!!) this school year!! So we took the opportunity to have a little reunion and celebrate. Seriously, now, how fun is that?! It was A BLAST!! I have known these girls since I was 8 years old!! We stayed in Keely's gorgeous apartment and had a weekend to connect, be together, play on the beach, eat, and for Kari and I–pump! (Haha!!) And everyone's still the same. We have all moved on to such different  paths of life, but somehow we are all the same…
Jill is still the sensitive, creative, artistic one who finds laughter and joy every where she goes. Keely is still the one who can–and does–do anything…the paint-balling, modeling, yoga-ing, pilot-ing, parallel-parking beauty. Logan is still the one who will wake up at the crack of dawn (no matter WHAT time we went to bed or HOW MANY brownies we ate the night before) to go for a run. Emmy is still the selfless, giving, faithful friend who is always up for a new challenge or adventure no matter what else is going on in life. Kari is still the incredibly thoughtful one who can have us all rolling on the floor, gut-laughing with her stories, which are always about predicaments or situations she's gotten herself into…things that would and could never happen to any other human being on the planet.
The thing that marks my "Colorado Friends" more than anything else is faithfulness. These are my faithful, FUN friends. Faithful for 22 years. And there is no doubt they will be faithful friends for 22 more. I am so grateful for these life-long friends!!
 My 30th, Part II
Somehow Brian just knew that I needed to be in Tacoma for my birthday. There were several reasons to head back to Tacoma in May, and he insisted that we plan the trip over my birthday. And I had no idea how much my heart needed it.
I woke up that May 14th, and all I could think was, "I am not in want…I truly lack 
nothing
."Why?
Because I am so loved.
But as icing on the cake of life, I was lavishly celebrated by my friends. Amazing food, incredible cupcakes, rich fellowship, and life-breathing encouragement. Not to mention a photo booth!! 🙂
(P.S. All photos below are taken by the incredible Chrisy Dorsey!!)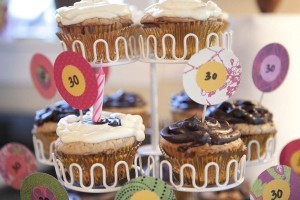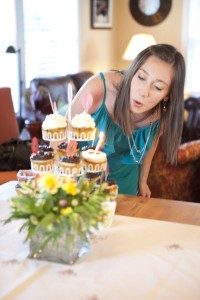 And each of these friends of mine came prepared with an exhortation for me. Powerful words of truth, of love, of memories…there were lots of tears and lots of laughs.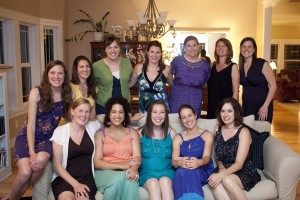 I wish I had more adequate words to describe those few hours of fellowship with my "Tacoma Friends…" Rich, sweet, tender, joyous… But all I can say is, at the end of the night, my tank was full to overflowing. I left to head back to the mission field filled to overflowing with abundant love from my friends. I'm so, so grateful for every way these women have walked with me over the last 12 years, and have continued to walk with me in the last 7 months since I've been gone. I would not be who I am today were it not for each of these women in different ways. Texts, phone calls, and messages came in from my friends who were afar…even a DVD video from Danielle, who exhorted me through tears and even sang me happy birthday :).
So, so, so grateful for the gift of my friends…ALL of them, including the ones not pictured here…there are SO MANY MORE who are spread all over the U.S. and even one in England!!  And now, my prayer is that God would not replace, but provide new friends as we are in a new chapter and season of life. A new home, a new job, a new country! And in the meantime, I celebrate and give thanks for all of my faithful, loving friends…spread out all over. I love you all so much!!!!!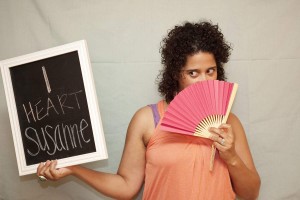 "Two are better than one,
    because they have a good return for their work:
If one falls down,
    his friend can help him up."
–Ecclesiastes 4:9-10a
 "And let us consider how we may spur one another on toward love and good deeds. Let us not give up meeting together, as some are in the habit of doing, but let us encourage one another —and all the more as you see the Day approaching." 
–Hebrews 10: 24-25