Last Days of School
(Note: I have had this post 99% done for a month and then…#LIFE. So without further ado*… now that school's basically about to start again…I present to you…the kids' last days of school!)
(* Did you know that is how "ado" is spelled???? I typed it "adieu" (because, duh) but decided to google it to save my mom from possibly needing to correct my mistaken grammar once again–only to discover it's ADO! What the what??? WHO KNEW??? Add it to my list, Mom. But at least I caught it ;). )
#butistillthinkadieumakesmoresense
——————————–
Well that school year flew by!! Wasn't it JUST August??
We had an awesome first year of Kindergarten and homeschool Kindergarten and Preschool!! And even though it was snowing the week before, we didn't have our classic snowy last day of school this year :).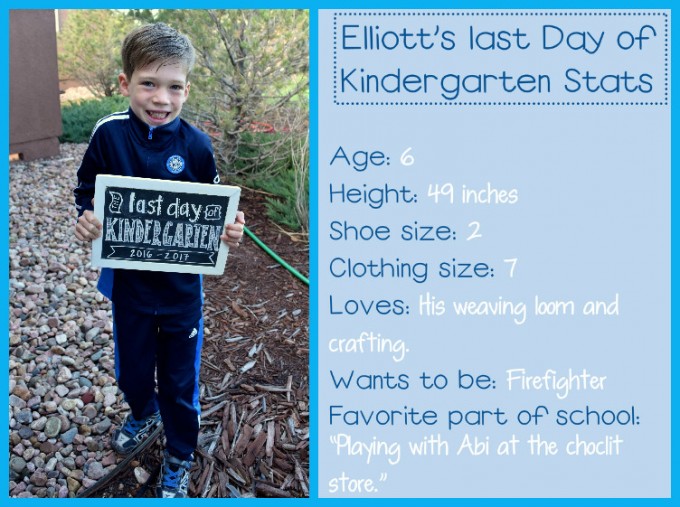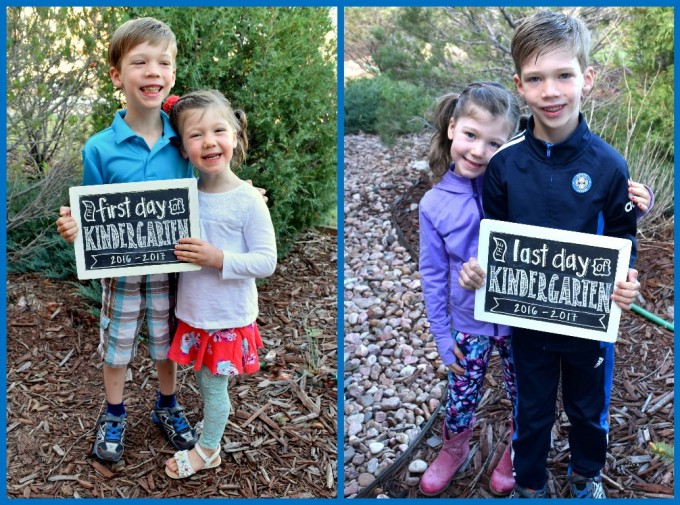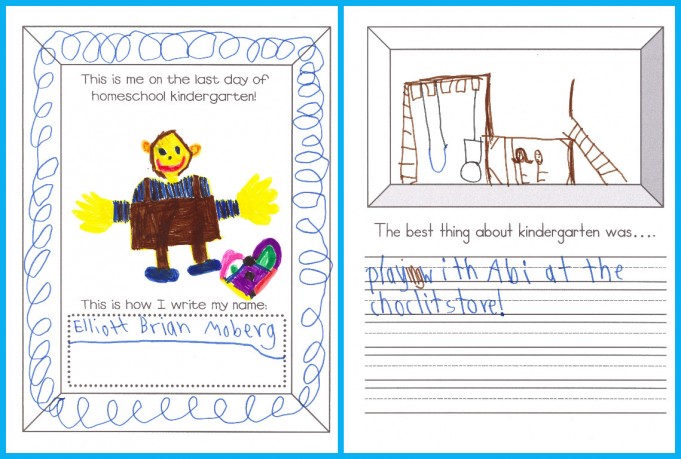 Elliott has a "choclit" store with his good friend Abi. They crush up rocks during recess and they turn into chocolate! I think he did fine job of managing his store…with the exception of one little rumor I heard through the Mommy-grapevine…apparently Elliott was denying his buddy Quinn (and fellow chocolate maker) bathroom breaks. Apparently there was a lot of work to be done and no time to waste! (And apparently there's a lot more we need to teach Elliott about not implementing abusive working conditions!) #workshardlikedaddy #peopleneedtheirchocolate
I love the detail Elliott put into his self-portrait. Favorite shirt, favorite overalls, and he even included the adorable little heart that Abi gave him. It really looks exactly like that!
Elliott's sweet teacher shared a little word about the things that she saw in each child. Here's a short video with what she shared about Elliott!

We are so proud of our big man. He started the Magic Tree House series towards the end of the year and I would say that's when he really got hooked on wanting to read ALL the time. Although writing's not his favorite, he's improved so much and can write simple little creative stories. The child is a math genius and Brian and I have both watched in awe as we try to challenge him in math and he just keeps accomplishing the challenge!
And Selah! Gah!! I'm teary eyed looking at these pictures…she is SO grown up!! What on earth??? She still has a full school year more until she starts kindergarten…I feel like she's going to look like a teenager in a year!! (WAAAaaaaaahhhhhhhh!!!!) (And, P.S. Those are her natural curls…I have NO idea how she had such an awesome hair day that day!!)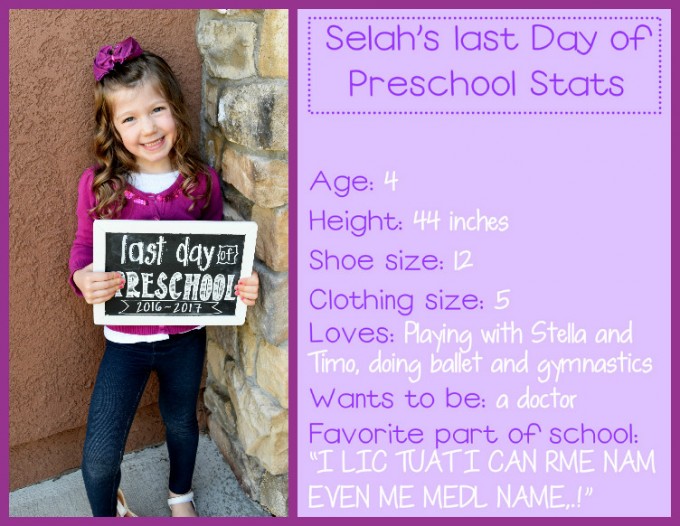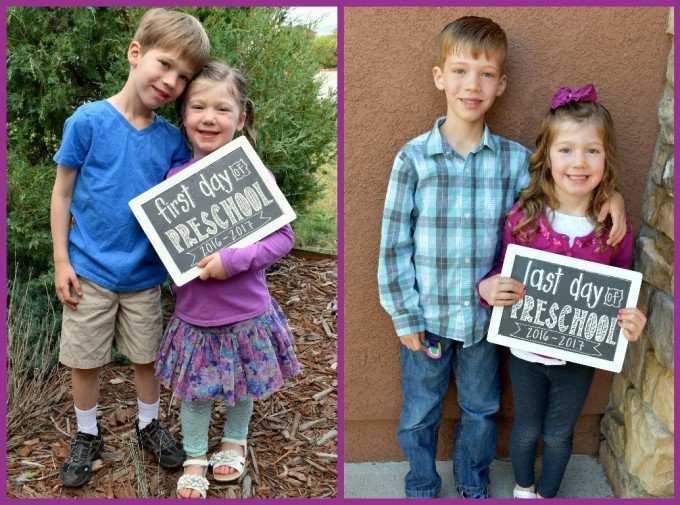 I can't believe how much she's grown up this year. Seriously. Stop.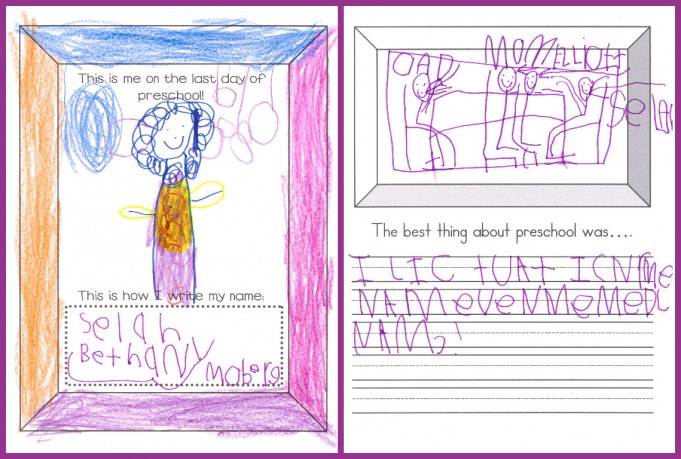 In case you can't decode her writing, she wrote, "I like that I can write my name even my middle name." Both my kids are slightly obsessed with punctuation, hence the comma and exclamation mark following her sentence ;). She wrote that sentence ALL on her own! I read her the prompt, turned around for a minute, and when I looked again she was done!
Selah is our fearless learner. She is not afraid to make mistakes so she just gives it her all. Her writing and stories are my FAVORITE…she just sounds out words and writes to her heart's content…creating hilarious stories and beautiful, heart-felt letters to others.
You can't have last-day-of-school pictures without some goofy ones thrown in there!
On our last home day we made ice cream. I used to do this with my fourth graders and it was a fun activity to do with the kids.
Our Big Man–compare and contrast!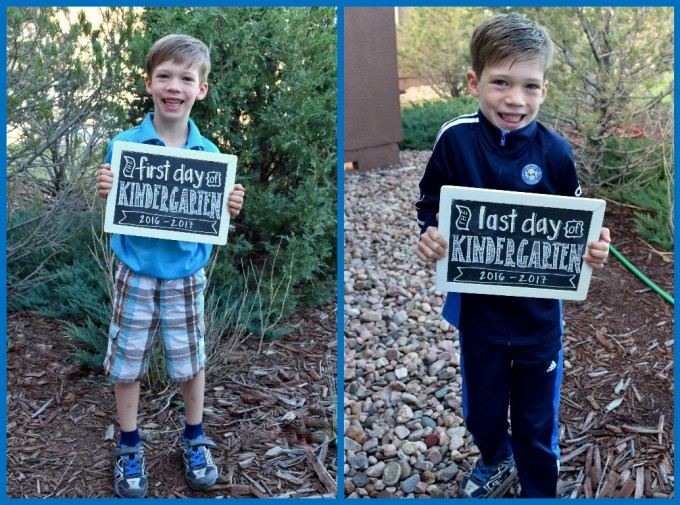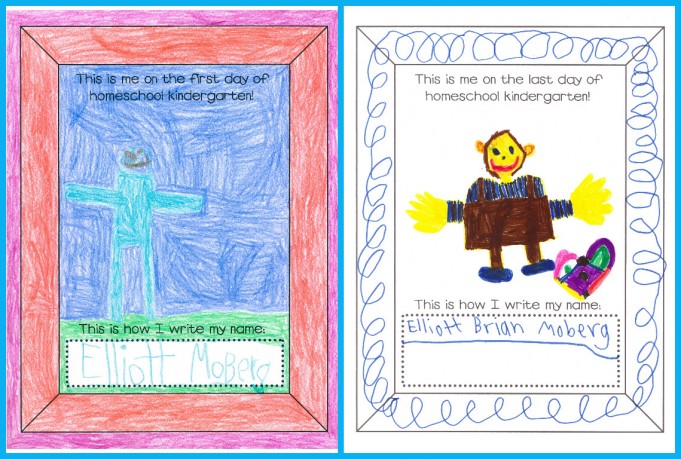 Our Sweet Selah–compare and contrast!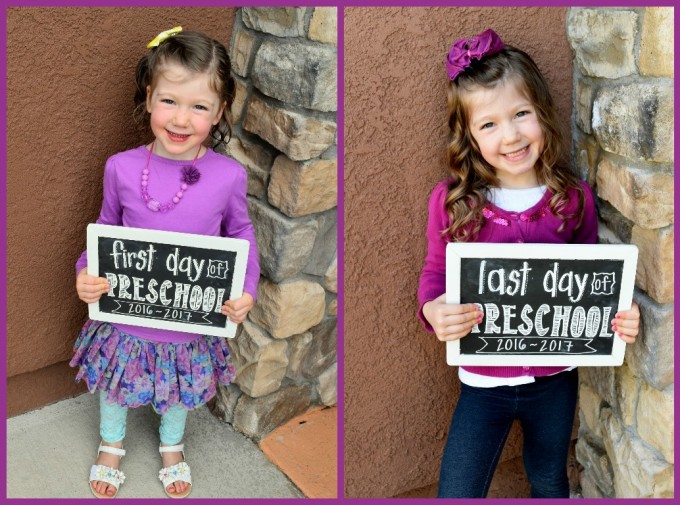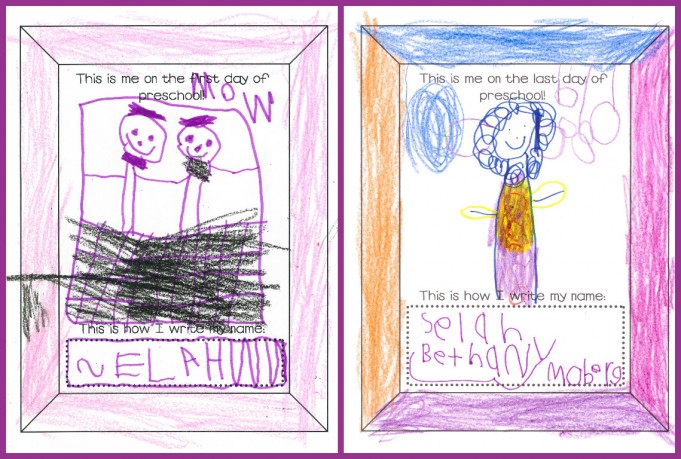 We had A LOT of fun this year and can't wait for the next school year! First grade and Pre-K, HERE WE COME!!!