This week, I was blessed with double "Jillian" new mercies!
My sweet friend Jillian from Tacoma was in town and I was SO blessed to get to grab a quick breakfast with her. Such a treasured friend. We met because she was my student teacher, which seems like EONS ago!!! But I knew we would be friends from the moment I read her application and profile. Definitely a kindred spirit and her friendship has blessed my life. I didn't even think to snap a pic!! It was such sweet fellowship to see her!!
And THEN, my OTHER dear Jillian (Jilly-Bean, to be more precise) sent us package!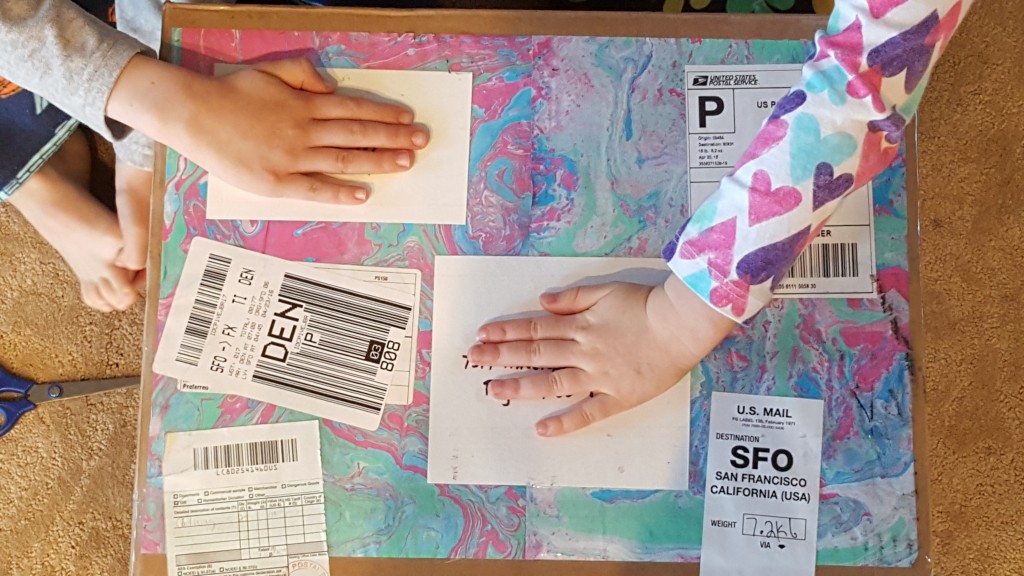 I'll tell you who. Jilly Bean. Artist extraordinaire. Seriously–I mean that. She is UNBELIEVABLY talented. Check out her work here!!
I'll tell you what's a new mercy–HAND-ME-DOWNS!!! We are SO blessed to get boy hand-me-downs from Jill's boys and girl hand-me-downs from Kari's girls.
The box was FULL of amazing treasures, including these AWESOME Lightning McQueen slippers for Elliott. Olivia also passed down two sets of jammies for Selah (although they are probably close to the same size at this point since they are just a few months apart!). The kids TORE through the box like it was Christmas day and then immediately stripped their clothing and tried everything on. It was so darling to watch. They were SOOO thankful, just squealing and giggling with delight. So precious.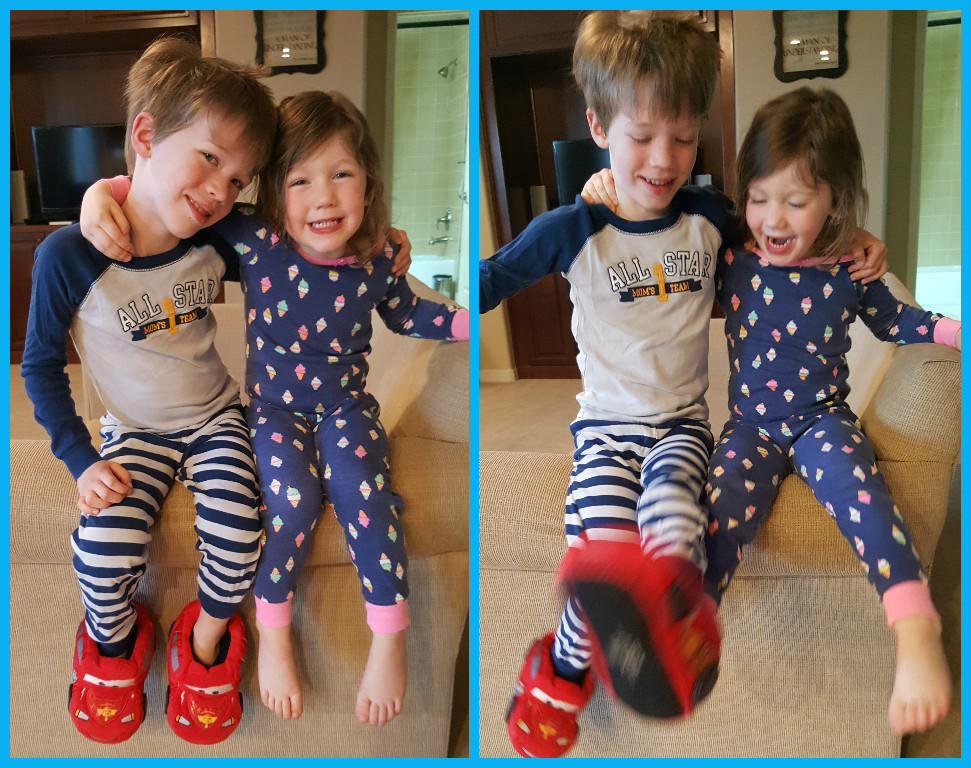 Later in the week, Selah and I got a little girl time and she wanted to play Bingo. We were towards the end of a round when she suddenly started dumping game pieces on my board, and then LAUGHING ABSOLUTELY HYSTERICALLY. She did it again and again to the point where I was laughing hysterically at HER laughing so hysterically and then…it happened. She got the hiccups. When she laughs so hard that she gets the hiccups, (which she does a lot) I just absolutely lose it. I think it's SO RIDICULOUSLY FUNNY. Anyway, I finally grabbed my phone to try and capture the moment. We must have laughed for 10 minutes straight.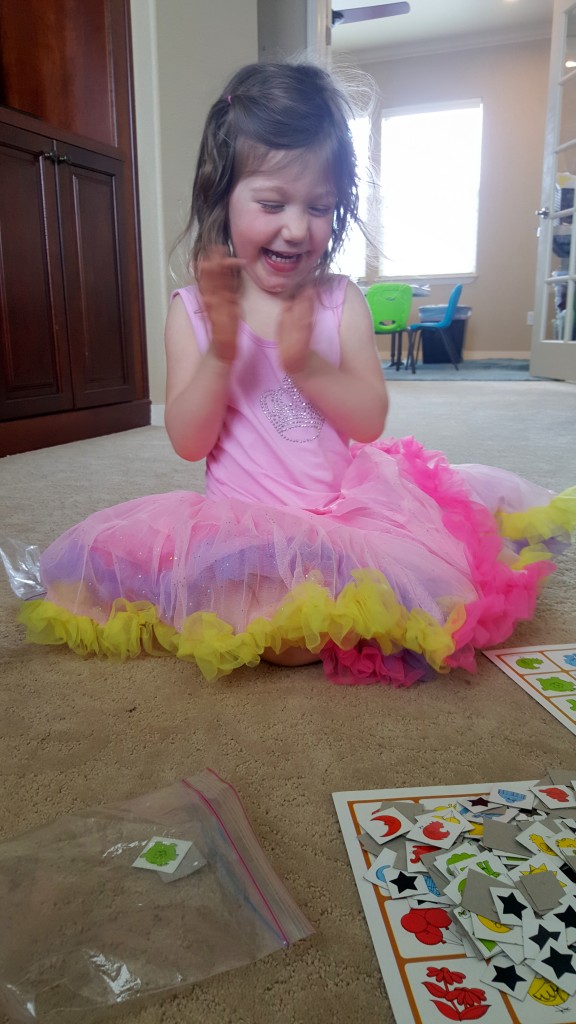 And THEN, I was cleaning up our craft room when I found THIS little gem! I am SO thankful that I write things down because I had totally forgotten about this picture despite the fact that I had just written down the caption a few months ago! Selah drew this picture back in February, handed it to me, and explained what it was. I wrote exactly what she said on the back of it: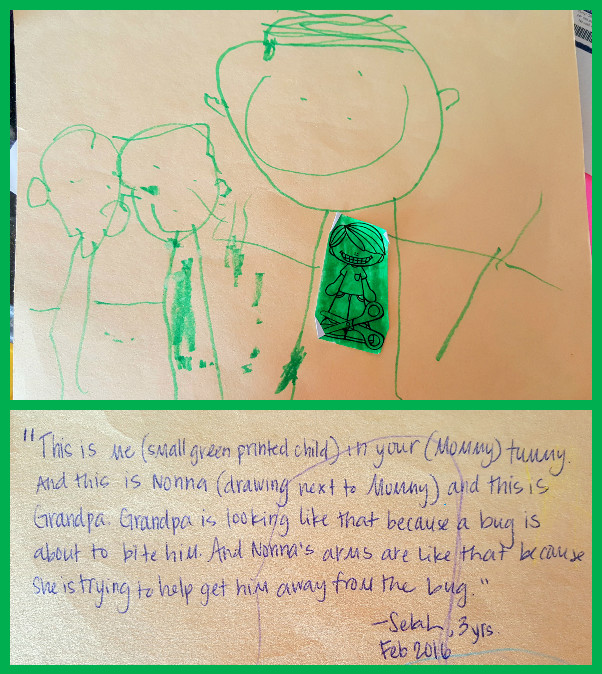 Come on, now. Who is this girl?? Her imagination!!!!!!!!
And last, but CERTAINLY not least…
While I was making dinner, Brian embraced me and said, "Happy Anniversary, my Love."
My brain immediately started rattling as it was not computing…what is today…May…May what?…May 2nd…what is May 2nd….AHHHHH….
"The day you proposed to me!!!"
I am certain we have forgotten this anniversary many times, but this day we didn't.
What a new mercy. We were just laughing through our dating story with some new friends on Saturday night. What a story :). But (almost) 7 years in and I couldn't be more certain that God's mercy was on my life and my heart while we were dating to open my eyes. Boy was my little heart guarded and hurt and BOY did it take me some time to realize that there was no other man on the planet that I wanted to spend the rest of my life with. But God dropped the walls off my heart and confirmed in my heart that Brian was the man. Every day I am thankful for him. Every day I am thankful for God's mercy in opening our eyes because they were certainly CLOSED to each other for a long time!!!!! 8 years of friendship+6 months of dating+3 months of engagement=new mercies every day. Thank you, Lord, for this man.
And if you haven't read our *incredibly* lengthy engagement story, you can click here :).
YOUR TURN!! What new mercies has God brought to your life this week?!!!