Because they're too cute not to post, even if they're late…
We had a super blessed Easter, spending time with family and friends and celebrating the resurrection of our amazing Lord. No presents or filled Easter egg baskets for us this year…and I made a rule for myself: If I'm ever more panicked over having the perfect Easter Egg baskets loaded with the perfect presents for my kids than I am URGENT over teaching my kids about "the reason for the season," then I will promptly cut myself off from buying them anything. Good rule for me. And this year, with all we had going on, I barely had the chance to sit down and talk to Elliott about Easter. So, needless to say, no Easter baskets for our kids this year :).
We spent Sunday morning with our old church family, City Central. Such a joy to worship with long-time friends and let Elliott play in the BEST Kid's Church program that exists 🙂 (shout out to Kingdom Kids and all of my amazing friends who make it run with such excellence and power!!).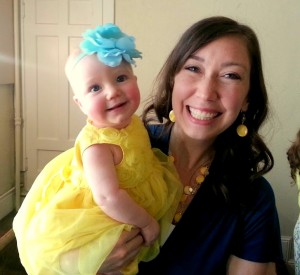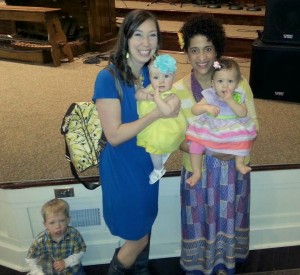 Then we spent the afternoon with the Mobergs. Thankfully, Grandma and Grandpa are a little more on top of fun Easter activities than I am :). Grandma stuffed a LOT of eggs with coins, dollar bills and chocolates, and Brian and I hid them throughout the backyard.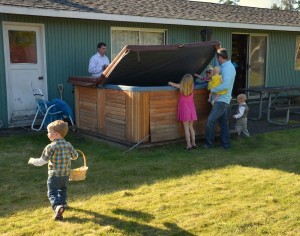 I went back and read my Easter post from last year, and I'll be honest, the tears FLOWED as I realized how big my baby boy has become. Was it just ONE YEAR ago that he was barely walking (well, running, ha!) and had his first Easter Egg hunt ever? Wow…I am so, so, so proud of who he is and who he is becoming…